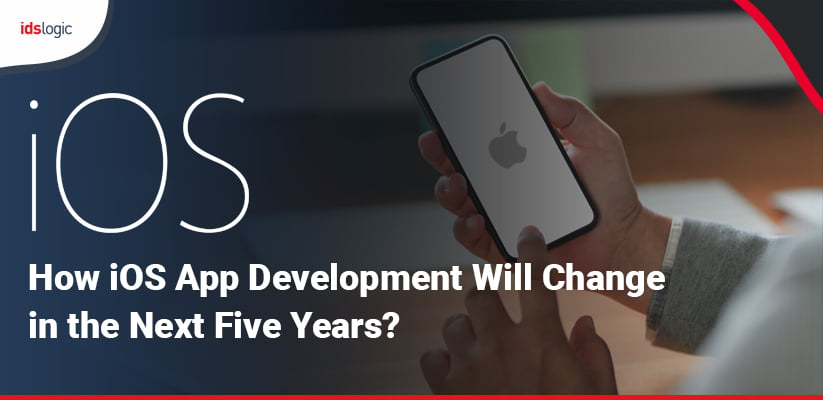 How iOS App Development Will Change in the Next Five Years?
iOS development has shown a tremendous growth in the last few years. It is counted as one of the best and effective mobile phone developments ever. That's because it has gone through innovative transformation from time to time.
Within the next five years, it will change drastically because of the fast-paced innovations that are happening worldwide. Presently, there are more than 2,100,000 apps in the App Store. This means that there is a significant amount of scope of iOS app developers to grow.
Ways How iOS App Development Will Change in the Next Five Years
Apple is a global leader in adapting to new technologies and launching new features within the mobile app development. In the coming years, there will be some technologies that will transform the way iOS apps get developed. Let's have a look at them in detail:
AI Integration
AI technology has been in the development stage for many years. But, now it has reached a stage where it can be deployed in lots of applications. iOS was the first platform to launch voice assistant. Applications like Siri in iOS can be made smart on the integration of artificial intelligence.
Are You Looking to Hire Dedicated Mobile App Developers?
Siri works on the principle of AI as it helps in keeping the record of things as instructed and can make calls, send messages, and read out mails and messages for the users. In the coming time, it will become much better. AI has another part called ML and according to that the apps and devices will become smarter as people keep on using it.
This will bring a revolution in the iOS app development industry. That's why the companies need to appoint iOS app developers who have extensive knowledge about these technologies.
Also Read: 5 Best iOS Development Trends to Look Out for in 2021
Augmented Reality
Similar to AI, AR will change the way apps get developed. A lot of apps have already started deploying this technology. For example, eye frame websites allow users to try frames virtually and that has become possible due to AR technology. This technology was also utilized in the Pokemon Go game which has become a great success.
With AR, the companies are looking to hire iOS app development services. Apple offers developers with a special Apple AR kit platform to build apps with the integration of AR technology. This benefit will make them above all other OS who are building apps for mobile phones.
Also Read: Why Every Business Organization should Leverage the Benefits of iOS App Development