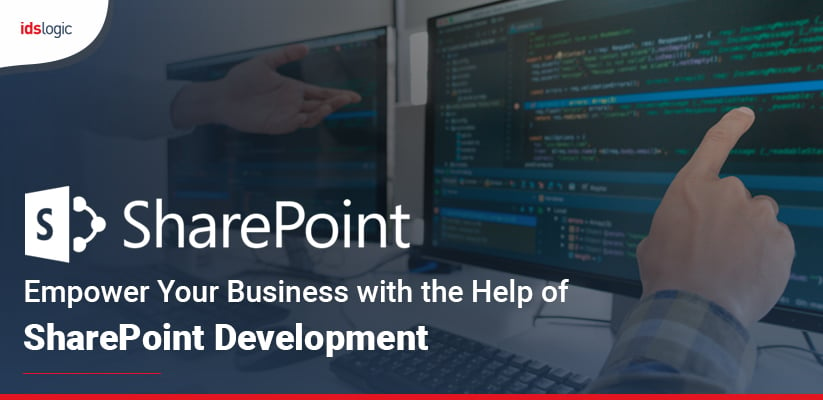 Empower Your Business with the Help of SharePoint Development
SharePoint is a well-acclaimed collaborative platform that has been deployed by almost all the industries. It has emerged out as an effective choice for the businesses that are actively searching for the platform that promotes collaboration at their workplace.
This platform is customizable and businesses are reaping maximum benefits with the help of this platform. Choosing SharePoint development can aid businesses in smooth data management, information sharing, and enhance overall efficiency at cost-efficient rate.
Benefits of SharePoint for Business
Every business faces some sort of challenges like budget, work space, employees, just to name a few. Inability to deal with these challenges most businesses failed to establish themselves in the market. To combat all these issues, SharePoint is an amazing platform to address them with an efficacy.
Let's take a look at the benefits which this platform offers:
Owing to the facility of live streaming for information and file sharing, it becomes easy for the team member to work on a project from different locations, and eliminates the need to share multiple emails.
Solidify Business Security
Data security has always been a big reason to worry for the businesses. With SharePoint, you can expect a higher level of security to all your confidential data and information. It strengthens your business with latest security firewalls to protect your data against cyber-attacks.
Are You Looking to Hire Dedicated SharePoint Developers?
Advanced Search Functionality
Satisfying both the business and the client's requirements is not easy as it sounds. You need a robust search tool to achieve your purpose. SharePoint is equipped with an advanced search feature that lets the users find the relevant documents without much effort and in the least possible time.
Improves Collaboration & Communication
With the help of SharePoint, the employees can stay connected with each other even working remotely. It simplifies the communication process and promotes collaboration both at the office or work from home using laptops, desktops, and computers.
Also Read: How to Increase User Adoption of Your SharePoint Intranet?
SharePoint can be customized easily to adapt with the business needs irrespective of the business size and nature. This implies that employees will get access to the right tools to get their job done efficiently. Additionally, this platform offers great scalability and expands as your business grows.  
Why seek help from SharePoint development company?
SharePoint development company is bestowed with the talented and experienced SharePoint developers. They have good exposure of handling simple to trickiest SharePoint projects successfully. So, it is safe to hand over the responsibility to them and get effective outcomes in the end.
Also Read: Secrets to Success in SharePoint Learning and Development