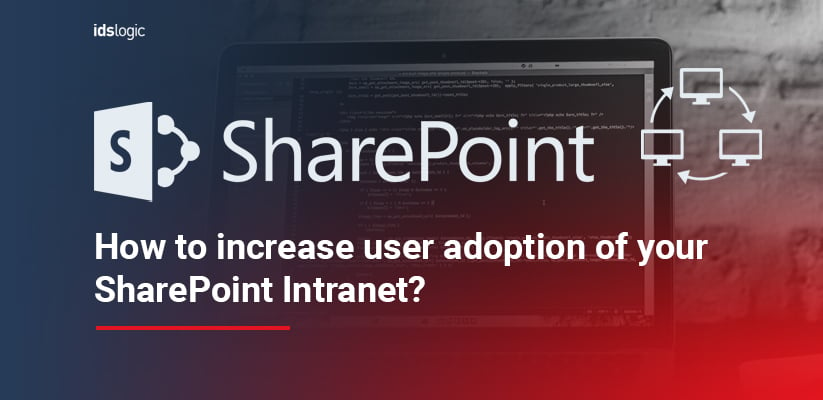 How to Increase User Adoption of Your SharePoint Intranet?
When a SharePoint intranet gets deployed in the organization, it has to achieve several goals; facilitating business processes, helping employees in their daily routine, supporting collaboration, and promoting corporate values.
If you are thinking of SharePoint development, then this post is a good read for you. Sometimes it happens that despite all your hard work, people show less interest in the new system. Let's have a look at the reasons of users' reluctance and how to combat them.
Why a Corporate Intranet Faces User Rejection?
If the overall intranet adoption is poor in your organization, then it can be a sign of UX defects or lack of information. Just have a look at some of the possible reasons for the rejection:
When employees have a habit of managing tasks with other tools like email and messengers for a long time, they will be reluctant to try a new solution. This is because it will encroach their regular working process.

Employees have no interest to learn any new system.

If the employees will not understand how a SharePoint intranet can serve them, then it reduces the chances of its success.
Are You Looking to Hire Dedicated SharePoint Developers?
Ways to Improve Your SharePoint Intranet
There are many ways that you can try to enhance your SharePoint users' loyalty:
Revising Intranet Features
Always try to keep your SharePoint intranet in balance. This implies that your intranet should offer the necessary features to help employees in managing their daily operations efficiently. In case, if your feature balance is not sorted, then your intranet will fail to attract a large number of users.
Improve the SharePoint User Experience
Make sure that your intranet is user-friendly otherwise it can lead to disengagement. There are three areas that you have to work on:
SharePoint UI: It is fully customizable and allows portal to follow the latest web trends

Intranet Response Time:

To improve the response time of your SharePoint intranet, you have to thoroughly check specific pages, servers, and network connections.
Intranet Adaptability: If your employees work from home quite often, it is important to give them mobile and tablet versions of the corporate intranet.
Also Read: Secrets to Success in SharePoint Learning and Development
Polishing Intranet Content
For keeping your audience engaged, you have to adopt an active content management strategy. In that process, you are advised to check the quality of organization-specific content, involve employees in the content generation, and update intranet content on a daily basis.
Promote Collaboration-Focused Corporate Culture
Changes in the corporate culture should accompany with your SharePoint intranet. It is important for the employees to embrace the new corporate collaboration-oriented psychology for utilizing their internal portal on a regular basis. You should gather feedback of the users and allow your employees to share their experience with SharePoint portal. This will help you in understanding their challenges while working with SharePoint, and you can find an effective solution to overcome them.
Also Read: How to Increase Efficiency While Working Remotely With SharePoint