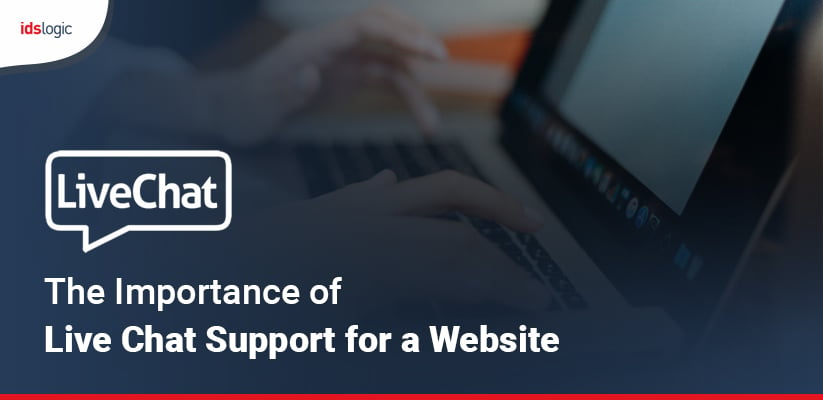 The Importance of Live Chat Support for a Website
Running an online business is not that simple as it sounds. As a business owner, there are lots of aspects that you have to focus, and customer support is amongst them. A prompt response towards the query of the customers builds a positive reputation about your service. If you are not doing it, then it would be extremely difficult for you to achieve an impressive customer base.
Almost every sector, be it banking or a retail sector has deployed the Live Chat Support software to offer unbeatable support to their customers. With the help of this software, it becomes convenient for the businesses to offer 24/7 website support service to their valuable customers.
Advantages of Deploying Live Chat Support to Your Website
Provides a lot of Convenience
As mentioned earlier, a speedy response towards the customer's queries aids in creating a good impression about your brand. It is the key to win the heart of your potential customers. This leads to an enhanced user experience.
With a website chat support, you can give an instant solution to the issues as compared to the traditional phone support, which makes them wait for a longer duration.
Higher Customer Satisfaction Rate
To provide solutions in real time, the live chat support is an effective option to go with. It is by far the best alternatives for the phone or email chat support.
Thanks to its proactive support, it has improved the customer satisfaction rate to a great extent. More and more businesses are adopting it as it has simplified their customer support process.
Also Read: How Website Maintenance can Protect a Site Against Hacks
Reduces Cart Abandonment Rate
If you want to boost the sales performance of your website, then it is imperative to deploy live chat support software in your operations.
The customers don't have to think about the time to connect with the agent in real-time. With 24/7 support, they can consult them for a quick buying decision. This will increase the sales and decrease the cart abandonment rate.
Boosts Business Efficiency
The availability of the web support team aids businesses to raise their efficiency level. By using live chat facility, the agents can handle multiple cases at the same time. This will speed up the work process and improves overall efficiency.
If your business is struggling with efficiency problem, then integration of the live chat support is the best thing you should invest in.
Also Read: How to Make the Most Out of Your Website Maintenance Services