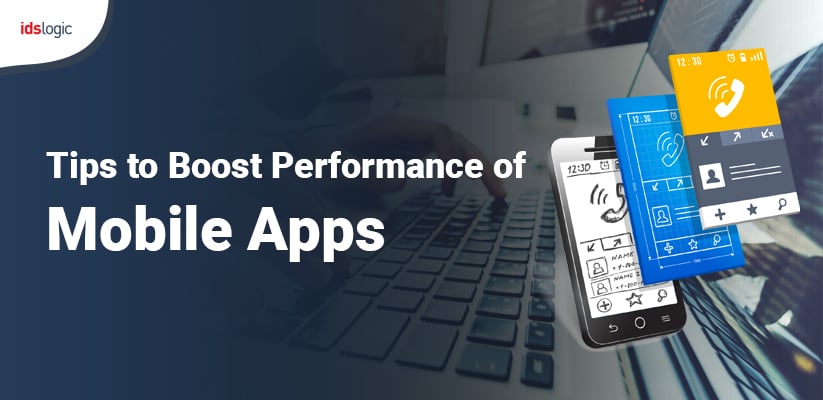 Tips to Boost Performance of Mobile Apps
No doubt, the advent of mobile apps has made our lives a lot simpler. It has the ability to do a variety of tasks in seconds. Right from shopping to booking flight tickets, all can be readily done with a tap of click. Having said that the developers have to struggle a lot related to the mobile app performance.
The performance is related to the response time of the mobile app. If it is slow, then it can encourage users to stop using your apps. Even a delay of seconds can instigate them to abandon your app in no time. To avoid such situation, it is recommended to look for the trusted mobile app development company. They know all the ins and outs of the mobile apps and the factors that negatively influences the performance.
What Things to do to Ensure High-grade App Performance?
Here are some valuable tips to enhance the performance of your mobile app:
Minify the size of your app
We can't deny that mobile devices are robust and packed with excellent features. But there is something important that they are missing out on and that is none other than GPUs. This can be understood by the example of Android app market. The phone specifications are not that up to the mark and the network coverage is also poor in many regions.
This in turn, makes downloading of an application to be problematic. Reducing the app size can help you in that situation.
Remove irrelevant features from your app
This is one another good practice that ensures the smoother and faster performance of your mobile app. It is quite enticing to have an app with multiple features, but you have to check whether they are in sync with your business or not.
The large number of unnecessary features is a complete burden on the performance, which slows down the app's speed. Try to keep the features that are relevant and cut down those that are putting unnecessary weight on your app.
Are You Looking to Hire Dedicated Mobile App Developers?
Re-use data templates to accelerate your app's speed
When an app has to load multiple templates, it takes a toll on its performance. One thing that you can do is to stop designing multiple data templates for your app to load. You can bring the old ones into an effective use, which as a result will improve the app's speed and performance.
Offline work capabilities
While in the middle of an urgent task, a network failure usually occurs. In that situation, it is always a great idea to send notifications to the users why their actions can't be completed. You can provide them the option to save the data later on. This leverage them to resume their work operations once the connection gets re-established.
Also Read: 5 Must-have Features of Logistics Mobile App
Conduct performance test every now and then
The mobile app owners equip their apps with the robust tools that will automatically improve the speed. It is equally important to conduct a regular performance check to ensure smooth and flawless performance. We recommend mobile app developers to perform these tests at a regular time period. In this way, it becomes easy to find the bugs timely and fix them at the earliest.