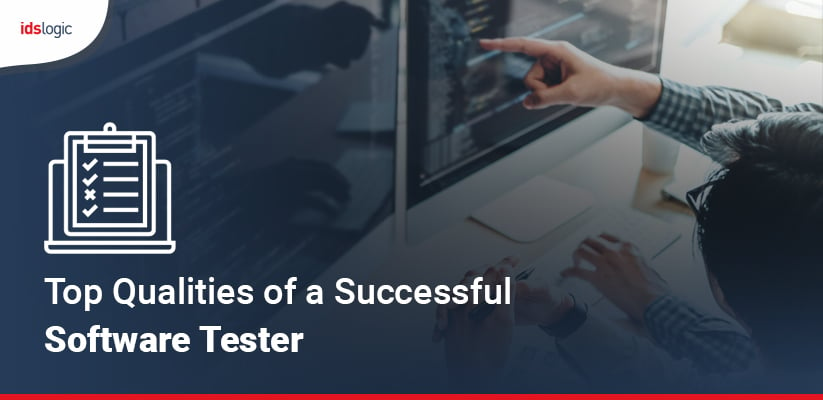 Top Qualities of a Successful Software Tester
In the IT landscape, technology and innovation go hand in hand. Almost every sector is making the most of it. Software implementation and deployment is important for these sectors, which creates the urgency to hire a proficient software tester.
Software testing is one of the most important aspects of the design and development of any product.  With thorough testing, the testers make sure that the final product is bug-free and deliver high-grade performance to the users.
Attributes of a Great Software Tester
In order to become a successful software tester, it is vital to possess certain qualities that have been discussed in this section. Let's check them out:
Excellent Communication Skills
All software testers should have a strong command of both verbal and written communication skills. This helps them to collaborate with coding and the testing team in a better way. With smooth communication, the project execution gets done straightforward.  
To create an effective and robust testing solution, analytical skills are an absolute must. With such skills, it becomes easy to analyze the requirement properly, and define the test strategy. Regular communication with the developers and clients leverage them to do an effective project analysis.
Also Read: Software Testing Trends Have Transformed: Here Is What You Should Know
A software tester must be open to the suggestions of his team. Even if you are a team leader and have an in-depth expertise on the project, your team should feel free to share their opinions, and feedback. There is always a room for improvement, and receiving feedback from your testing team is good in terms of getting qualitative project results.
Proficiency in Testing Techniques
The testers should not limit their knowledge and skills to the specific testing techniques. In fact, they have to constantly learn latest testing techniques to improve their skillset. This additional knowledge truly adds value to the software testing project.
It is imperative for the software testers to have hands-on experience on the programming. If you are an automation tester, then programming knowledge is a compulsion. For the manual testers, programming knowledge helps testers in the snippet code creation to accelerate the manual testing process.
Market Research Capabilities
Software testing is not only limited to testing a product to identify any bug. As a tester, you have to go an extra mile, and do an extensive market research, so you can provide valuable suggestions to the software testing project. Your market researching capability aids in shaping the project in the right direction.
Also Read: Methods to Improve Software Testing Communication Skills