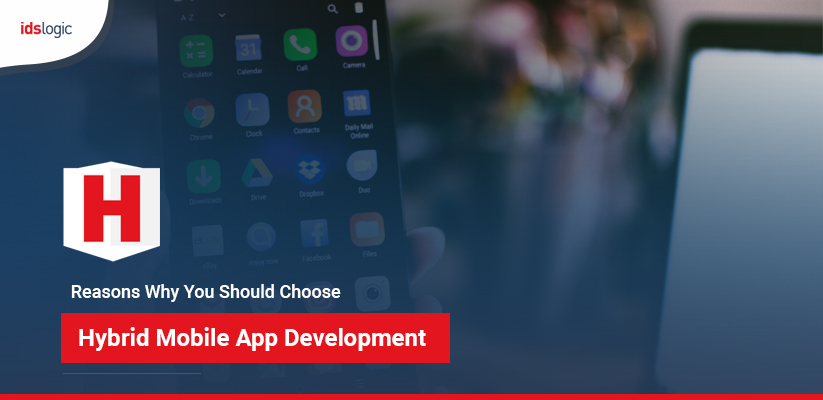 Reasons Why You Should Choose Hybrid Mobile App Development
Undeniably, mobile apps are the finest way to reach out your potential customers, and convert them faster. It is an effective method to promote your service offerings over a wider audience base without paying a hefty amount.
Now, it's time to decide the type of app that you want for your business. It is important to assess your business needs and user expectations, and then only make any final decision for your app.
Broadly speaking, there are three categories of mobile apps i.e., native, web, and hybrid mobile apps. Out of three, hybrid apps are the best option to go with. That's because it combines the best of both native and web apps.
Benefits of Hybrid Mobile App Development
Here are some of the top benefits of hybrid mobile app development:
This is one of the top reasons why you should choose hybrid mobile app development. Building a hybrid app is cost effective as compared to native and web apps. You will get a set of libraries and frameworks that will accelerate the development process and reduce time to market. This in turn will save both the development cost and time.
Mobile app provides a lot of convenience to the users. If it takes too long to load, then they will stop using it. This is one of major complaints for the native mobile apps. With hybrid apps, you don't have to face this difficulty at all. It has been designed to deliver an enhanced user experience.
Are You Looking to Hire Dedicated Mobile App Developers?
The best part about the hybrid app is that it is easy to maintain. With native apps, you will not get this benefit as it keeps on rolling the updates, and the users have to maintain a constant pace with new version releases. Updating a hybrid mobile app is not a challenging task anymore for the hybrid app developers.
Also Read: 5 Must-Have Features of Travel Android Mobile App
With the help of offline support, hybrid apps provide access to some of their features even when they don't have an internet connection. This particular functionality is helpful for the rural areas which have a poor connection. Due to the APIs, the users can save down the data offline, and can access it whenever they want.
Look for the trustworthy hybrid app development company that can help you in building a robust and secure mobile app for your business. They have relevant experience in handling this task proficiently.
Also Read: Top Android Development Trends to Look Forward in 2021