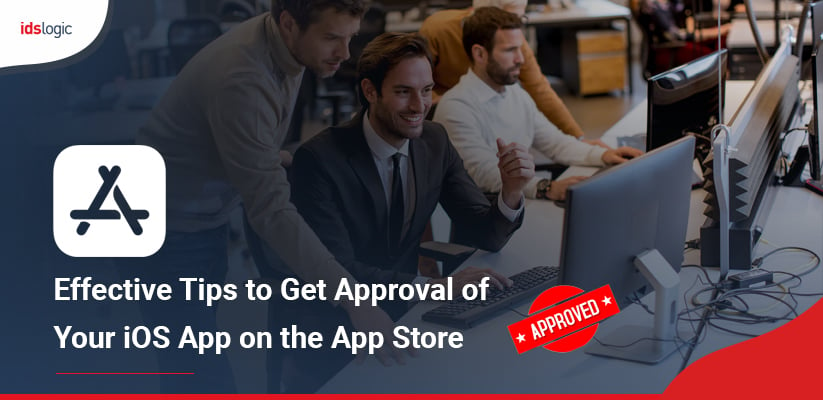 Effective Tips to Get Approval of Your iOS App on the App Store
Building fast and efficient iOS app is a tricky process, but getting it approved from the app store is even more difficult. Apple is a renowned app marketplace featuring lots of successful apps for a variety of industry verticals.
When it comes to the app approval, Apple follows strict rules and guidelines throughout the process. If you have developed an iOS app, then you must want to get it featured on the App Store at the earliest. With the help of the right strategies, you can make this happen in no time.
In this context, you can even approach a leading iOS app development company to help you in the app approval process. They have expert app developers who knows all the ins and outs of the Apple App Store.
How to Get Your iOS App Approved from the App Store?
Here are some valuable tips that can help your iOS app to get fast approval from the App Store:
Make sure that the final version of your iOS app is bug-free. As per the Apple's guidelines, your app will only be accepted if it does not contain any bug. It would be better to test it vigorously to check whether it is delivering superior performance or not. Once it gets properly tested, you can submit it to the store for the final approval.
Adopt the Right Development Approach
While performing iOS app development, the developers have to make sure that they add features that are required the most in the app. This is because Apple prioritizes those apps that focuses mainly on the functionality. So, simplicity is the key to make your way to the App Store.
Are You Looking to Hire Dedicated Mobile App Developers?
Having an iOS app that is unique will provide you a competitive edge in the app store. You need to ensure that your app don't copy any features of other apps. It is best to maintain originality within your iOS app to get it approved from the App Store faster.
Load time is one of the vital factors that determines whether your app will be approved by the app store or not. If it is taking too long to get load, then its chances of rejection become more. Make sure to optimize your app for its load speed so to avoid its rejection from the app store.
All the links that you provide in your app should be relevant and directs to the website. If any broken link is found in your app, then you should immediately fix them otherwise it can lead to disapproval from the app store.
Also Read: Tips & Tricks for a Successful iOS App Development