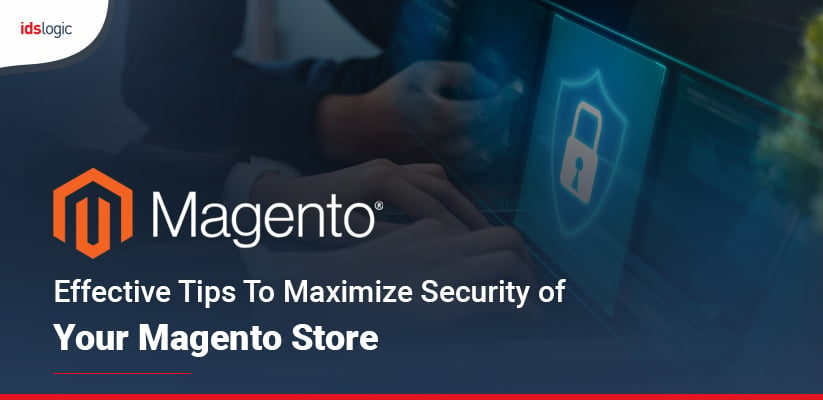 Effective Tips To Maximize Security of Your Magento Store
Every merchant wants an eCommerce store that is safe against the security breaches. Due to the growing usage of internet, cyber-attacks have become common these days. This has pose a serious threat to the confidential information of the brand and the customers.
If you have a Magento store, then you will need a powerful in-built security features that will safeguard it against the malware and ransomware attacks. A part from that, you can even consult the Magento development experts who can suggest some valuable security tips.
Best Practices to Ensure Safety of the Magento Store
As per the recent study, it has been revealed that majority of the Magento eCommerce stores are at the greater risk of the cyber-attacks. Here, we've discussed the top security tactics that you should implement in your Magento store. Let's have a look:
SSL Certificate Installation
There lots of benefits that comes along with SSL certification ranging from higher search engine ranking to building customer loyalty. That's the reason why Magento store owners should install this certification on their websites.
With this certification, it helps in encrypting all the confidential data (credit/debit card details, contact number of the customers) that is present on your website, thus providing a higher level of security to your website.
Are You Looking to Hire Dedicated Magento Developers?
Upgrade to the Latest Version
Magento is an open-source platform with a vast community of developers where everyone actively contributes. This makes the hackers to understand all the ins and outs of this platform. If you are using an older Magento version, then your store is at higher security risk.
As soon as the new version rolls out in the market, it is advisable to switch to it immediately to make your Magento store deliver high-grade performance, and ensure security.
Also Read: How Social Media Integration is Useful for Magento Stores?
Data loss is the major problem that Magento store owners have encountered once in their journey for sure. This has impacted their operations in the long haul.
The best way to combat this issue is to back up your website. If anything happens to your store, then it will become easier to recover all the data without any hassle.
Use Magento Security Scan Tool
To identify the security related risk on the Magento store, it is best to deploy scanning tool. This will perform the automatic scanning of your store, and send alerts if any malicious activities found on your store.
In turn, this will help you in having a Magento store that is safe from the security related issues.  
Also Read: Important Criteria for Choosing the Right Magento Themes