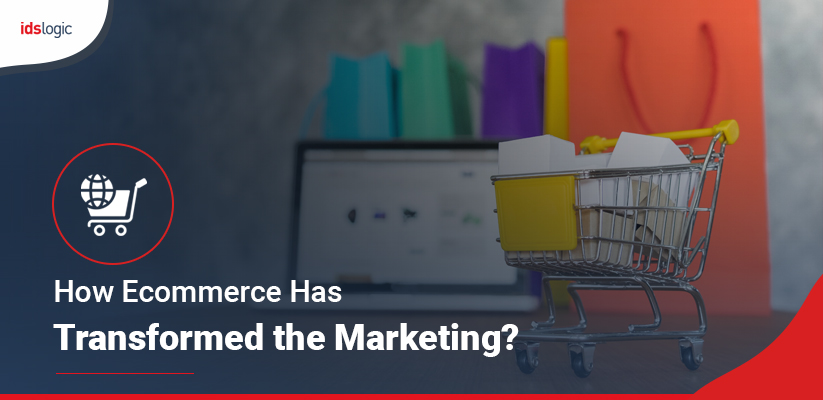 How Ecommerce Has Transformed the Marketing?
With the advent of the internet, the way people used to shop has drastically changed. Ecommerce industry is growing at a tremendous rate, and has become popular to purchase variety of products with a couple of clicks. It has not only changed the shopping style but also the marketing.
Over the past few years, there has been a great transformation in the way online retailers used to target their prospects. Businesses are making the most out of eCommerce to promote their service offerings in the right manner. It would not be wrong to say that eCommerce development has opened the door for an effective online marketing.  
Here are some ways that clearly validates the fact that eCommerce has transformed the marketing:
Full Control on the Retail Sector
Ever since the rise of eCommerce market, the retail marketing has totally changed. They have started looking for the effective methods that can aid in meeting the diverse requirements of the customers, and provide an enhanced experience across different eCommerce platforms.
Affordable & Accessible Retail Marketing
Due to the availability of the digital marketing channels, it has become convenient for the retailers to promote their products, and capture the attention of your target audience. This has made the marketing affordable and accessible to businesses of diverse range.
Are You Looking to Hire Dedicated Magento Developers?
Better Understanding About Your Customers
With the help of eCommerce, it has become simpler for the retailers to know about the buying preferences of the customers. They can fetch information about their likes, dislikes, shopping history, and lots more. With the help of this data, the businesses can serve customers exactly what they wanted. This will lead to a higher customer satisfaction rate.
Also Read: Why Ecommerce Business Fails? Here are the Reasons
Reach Out to the New Customers
With the help of social media marketing, paid and unpaid marketing, businesses can reach out to their potential customers. Social media plays a vital role for the small, mid, and large scale businesses to reach out the new customers.
Changed the Way of Shopping
Since all the business marketing activities being done online, the customers can easily find out what's new in the market. People these days prefer to shop from the websites rather than visitingretail stores physically. They get addition discounts by shopping from this mode which lures them to shop more.
Undeniably, the eCommerce has transformed the marketing to drive better sales opportunities, and acquire new customers for the business.
Also Read: Points to Ponder While Choosing the Right Ecommerce Platform