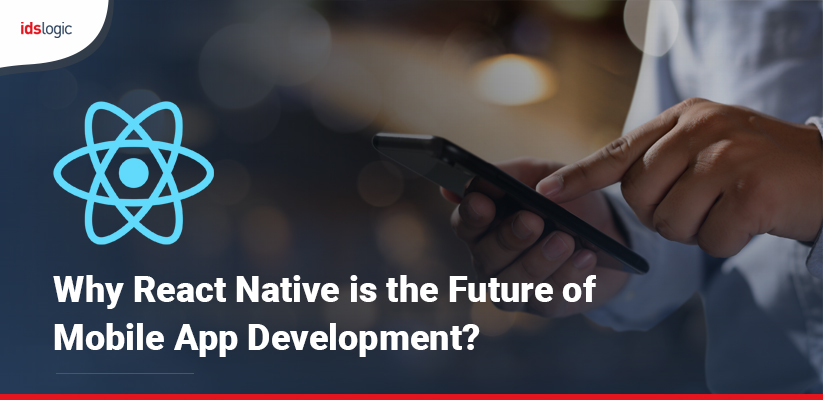 Why React Native is the Future of Mobile App Development?
Doubtlessly, the mobile app industry is growing at a tremendous pace. There has been a surge in the demand for the robust and faster apps. As a result, the developers are on the constant lookout for the better languages and development tools that can fulfill this purpose really well.
Today, React Native is counted amongst the most popular mobile app development frameworks all over the globe. It is a reliable choice for building high performing apps for a variety of platforms such as iOS, Android, and Web. This is the reason why it has become the favorite of the mobile app developers.
Here are some main reasons that validates the fact that React Native is the future of mobile app development:
Speed Up the Development Process
React Native accelerates the process of app development. Businesses that are investing in React Native app development will not feel any hassle while creating an app as it is backed by the large community support. Since it is open-source, it provides a lot of components to be deployed locally. This results in shortening the app development cycle to a great extent.
Are You Looking to Hire Dedicated Mobile App Developers?
Cross-platform Compatibility
Earlier, React Native was launched for iOS platform but with time, Facebook realized its true potential, and released it for Android as well. This clearly indicates that this framework supports both Android and iOS app development by deploying a single codebase side by side thus, contributing towards the cross-platform capabilities.
Also Read: Important React Native Databases that Developers may Use for Mobile App Development
React Native utilizes the JavaScript library, which facilitates the developers to release the live updates without visiting the App Store. In turn, it makes the entire process smooth and streamlined for the developers for releasing the live updates.
Interactive User Interface
An enhanced user experience is vital for the success of an app. If it fails to impress the users, then they will easily lose their interest in your app. With React Native framework, the mobile app developers can build an interactive interface. This will make the users to explore more about the app features.
It is safe to say that React Native is the future of mobile app development. To build a fully functional React Native app, it is best to look for the React Native app development company. They are bestowed with the right tools and resources which can add value to the overall development process.  
Also Read: React Native and Flutter: Which One is Best for Your Business?