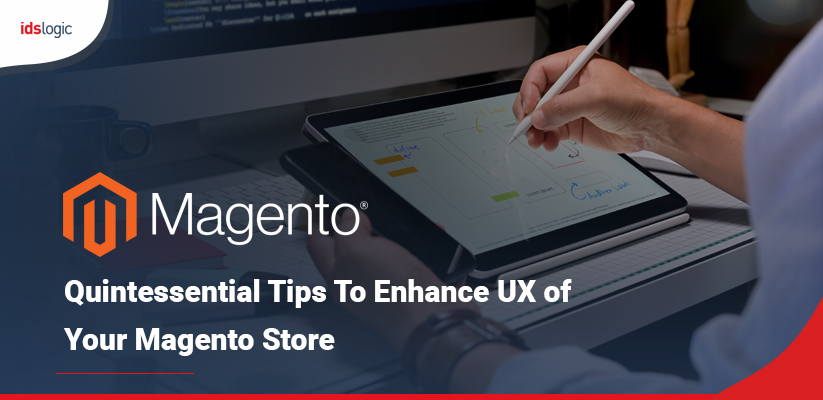 Quintessential Tips To Enhance UX of Your Magento Store
Magento is a popular eCommerce platform that is powering millions of websites all over the world. Many merchants have opted for this platform for the sake of its vast feature set that leverages them to set up a fully-functional Magento store with ease.
Since there are lots of websites built on Magento, it has taken the competition to the next level. To make you stand out amongst your competitors, it is vital to have a superior user experience within your Magento store. This is paramount to its overall success.
If you have plans to invest in Magento development, then it is necessary to pay attention towards the UX of the store. This will facilitate a positive buying experience for the customers, which will help in retaining them.
Ways to Improve the UX of Magento Store
Here are a few tips to improve the UX of your Magento store:
Minimalistic Home Page Design
While designing the Home page of your Magento store, you need to make it as simple as possible. Don't stuff your website with excess information, images, and videos. It would be better to keep things subtle by keeping precise information that will explain your services in a better way.
Focus on Smooth Navigation
An attractive Magento store will be of no use if it does not provide smooth navigation to the users. Make it easy for the customers to find the products and services on your page. All your web pages should be user-friendly where the customers don't feel stuck at any point. This will make the customers come back to you for making a purchase.
Are You Looking to Hire Dedicated Magento Developers?
While placing the search bar on your Magento store, you need to ensure that it is clearly visible to the users. It would be better to place the search option on the home page or sub web pages of your website. Consult Magento web designing experts to help you in placing the search option.
Opt for High Quality Images
Images are an excellent option to draw the attention of your potential customers. With the help of high-quality images, you can add more value to your brand, and convince your prospects to turn into loyal customers.
Also Read: Effective Tips To Maximize Security of Your Magento Store
Multiple Payment Facility
For an impeccable user experience, Magento store should offer a hassle-free payment option. As there are variety of payment gateways available online, it is recommended for the owners to integrate them with their stores, and allow customers to make payments with a tap of clicks.
There are lots of Magento development services that can work extensively to provide your store a flawless user experience. They have the top resources to make your store deliver an excellent user experience.
Also Read: How Social Media Integration is Useful for Magento Stores?