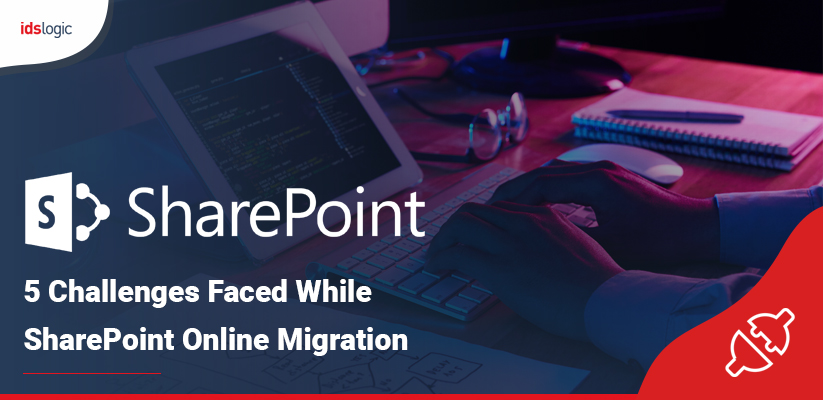 5 Challenges Faced While SharePoint Online Migration
Migration to SharePoint online is not that easy as it sounds. There are many hurdles that comes in the way of the SharePoint developers while performing migration process. If you are thinking that it is exactly the same as the upgradation process, then they you are highly mistaken.
Within this section, we've highlighted the common challenges faced during SharePoint migration. Let's take a look at them:
Disorganized Content
When your organization does not pay attention towards the organizing the content, then you will face issues during migration. If the libraries, list, and content types of the websites are organized in a systematic manner, then sit can simply the entire task, and migration will be done in the fastest possible time.
Storage Space Issue
Another hurdle that might will arise while migration is the data storage space issue. Organizations that are already having a less data space will face a major challenge in the long run. It is advisable to have more space for the data storage and data structuring should be done in the right manner.
Are You Looking to Hire Dedicated SharePoint Developers?
Security
Security is another issue while performing SharePoint Online migration. When you move to the clouds, you will not get that control as you get with on-premises. Moreover, organizations fear from the idea of sharing single multi-tenant server with other companies that can give a rise to security threat.
Connectivity
When you have to migrate lots of data within a limited bandwidth, the migration process becomes complex. After the migration, SharePoint Online will take lots of time in loading pages and files owing to the less bandwidth. For this, you have to do analysis of the content and the structure. This will decrease the overall time of the migration process.
Also Read: How SharePoint Makes Employee Onboarding Process Smooth?
Performing Bulk Migration
During the migration process, there are chances of the files to get corrupted. To combat this issue, it is recommended to create a specific folder for the similar types of files. You can also utilize the third-party tools that can easily check and perform content migration on the basis of content type.
Hire SharePoint Professionals for Seamless Migration
If you have plans to migrate to SharePoint online, then you should look for the trusted SharePoint migration company. They are equipped with the experienced SharePoint team that knows all the ins and outs of this platform. They will make sure that the entire process should be as smooth as possible for the organizations.
Also Read: Why Choose SharePoint Platform for the Document Management?