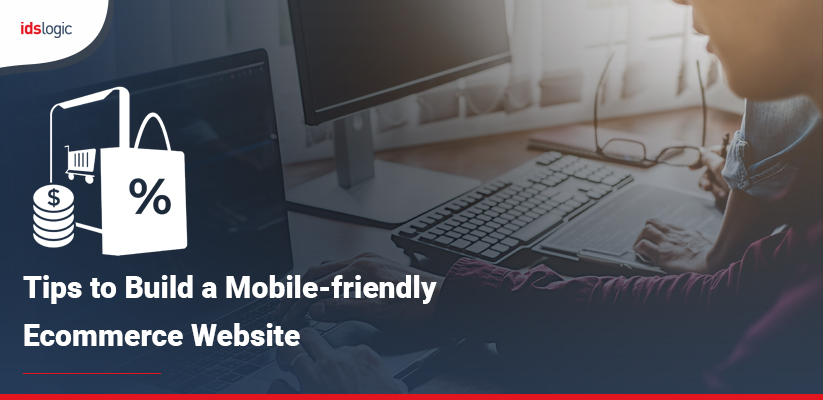 Tips to Build a Mobile-friendly Ecommerce Website
There has been a major traction for the mobile phones all over the world. Mostly population these days prefer this compact device while doing online shopping. It would be safe to say that mobile phones will completely replace the desktops when it comes to purchasing things through the web.
If you're thinking of investing in eCommerce development, it would be best to build a mobile-friendly eCommerce website. This should be topmost priority considering the growing fondness of mobile phones amongst the people. But, the question arises how you will build an effective mobile-friendly eCommerce website?
Well, you can run a glance at the below-mentioned points to gain valuable insights for the same. Let's take a quick look at them:
Focus on Responsive Design
A responsive website is the one that fits effortlessly with the screen size multiple devices like tablets, smart phones, laptops, etc. Having a responsive eCommerce website is paramount to the success as it renders an excellent user experience. All you need to do is one-time investment in building a mobile-friendly eCommerce website.
Adopt Latest UI/UX Standards
At present, UI/UX has become more important than ever before. Right from logo to banner design, everything needs to be perfect while building mobile-friendly eCommerce website. Above all, you need to put focus on building a highly advanced and interactive user interface that attracts your target users faster.
Are You Looking to Hire Dedicated Magento Developers?
Ease of Navigation
Make your eCommerce website as simple as possible for the mobile users. While they navigate through your website, they don't feel any hassle while looking for information. The best way to do is this is to add a single menu icon which opens as drop down menu. This will make them to easily find the information that they need at that moment.
Proper Call-to-Action (CTA) Buttons
Call-to-action buttons are important to compel the users to take the desired action like subscribe, order, etc. To get the higher conversion rate and revenue, the positioning of the CTAs should be done in the right way. It should be prominent that immediately grabs the attention of the users.
Also Read: How Ecommerce Has Transformed the Marketing?
Offer Guest Checkout Facility
With guest checkouts, you will encourage more and more visitors to come back to your website/app. It is quite annoying to sign up every time whenever you have to browse through the website. Allowing guest checkout option will make the visitors to shop from your eCommerce website.
Choose a top-rated eCommerce website development company that will build a website by keeping all the above points into key consideration. Just browse through the web to find the trusted names in this niche for your project requirement.
Also Read: Why Ecommerce Business Fails? Here are the Reasons