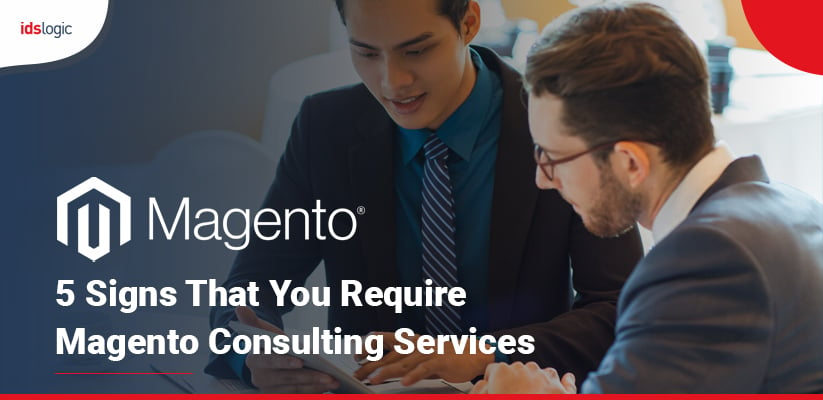 5 Signs That You Require Magento Consulting Services
In the digital landscape, there is a cut-throat competition in almost every sector. Ecommerce is no exception. You can't expect overnight success if you have website built on Magento or other eCommerce platform. It is imperative that your website should have out-of-the-box features with an impeccable design.
Building such a website is not that easy. You need professional assistance to get the quality results. Hiring full-time developers for your project will not be an affordable option. You need to look for the Magento development services for this purpose.
Here are the signs that you should seek assistance from the Magento consultants:
No Magento Knowledge
Magento is vast when it comes to the features and functionality. To understand them to the fullest, it will take a lot of time. It will become even more daunting when you don't have the basic knowledge of this eCommerce platform.
Hiring Magento consultants will be a smart decision as they know all the ins and outs of the Magento platform. They will make you aware of the core functionalities, so you can bring them into an effective use.
Inability to Choose the Right Magento Edition
When it comes to the Magento editions, you will mainly get two options, namely Magento Community Edition (free version) and Magento Enterprise Edition (paid version). But, the question is which one you should choose for Magento development?
Choosing the right Magento edition is the most important undertaking for your website. A Magento consultant will suggest the suitable edition for your website by assessing your business needs.
Are You Looking to Hire Dedicated Magento Developers?
Still Relying on Magento 1
We all know that Adobe has stopped all kinds of support for the Magento 1 on 30th June, 2020. If you're still using the outdated version, you are making your website vulnerable to security breaches. That demands for a quick assistance from the expert.
Migration to Magento 2 will the right move, but it is an intricate process. You should look for the consultants who can help you migrate to the latest version with no data loss and downtime.
Not Having a Mobile-Friendly Website
At present, there are millions of smart phone users all across the globe who prefer shopping from this device only. Therefore, it is mandatory to have a mobile-friendly Magento website.
If you are utilizing the old website which is not compatible across mobile devices, it is recommended to do a design upgrade. You can hire Magento consultants who will help in website redesigning.
Poor Search Engine Rankings
Website ranking is the critical factor that determines the success online. When you don't have an effective SEO strategy, you will not be able to reap the best results.
Look for the Magento consultants who can help you in optimizing your website in a better way to get higher search engine rankings.
Also Read: How to Enhance Magento B2B Experience for Your Customers?