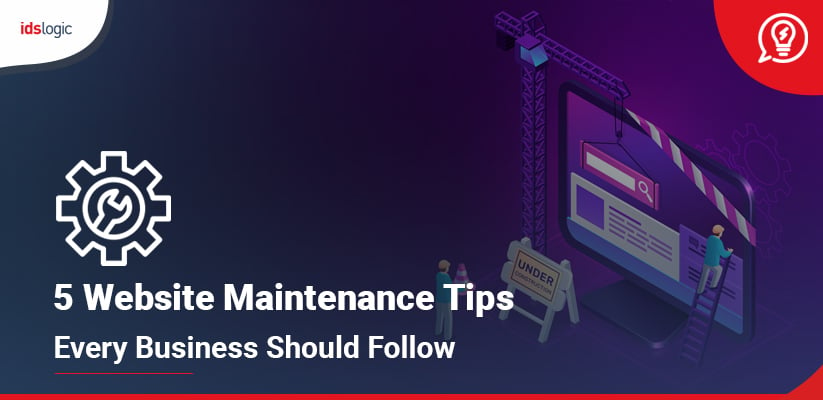 5 Website Maintenance Tips Every Business Should Follow
A website is the online face of your business. It has to be perfect in all the aspect from design to functionality. Most importantly, its performance has to be up to the mark all the time, otherwise it will take your visitors no time to switch to your competitors.
Keeping up the performance of your website is a challenging task. It is that area that you should never compromise at all. Whether you have a Magento-based eCommerce website or a blogging website on WordPress, the performance is something that should be your topmost priority.
Hiring website maintenance agency should be the best step that you should take to ensure impeccable site performance. Apart from that, you can follow the best practices of the website maintenance that have been discussed below:
Update New Content on the Website
Refreshing your website content on a regular basis is one of the ideal website maintenance practices that will keep you ahead in the game. You should regularly check your site's static content for the updates and corrections. This will help you in securing higher search engine ranking as Google prioritizes those websites that are consistent in terms of updating content.
Fix the Broken Links
If your website is having broken links, then you should fix them immediately else it will create a bad reputation about your brand. Such links does not work properly and redirects the users to some other location, which can annoy the visitors. Therefore, it is recommended to keep a regular check on these links, and remove them from your website.
Check the Site's Speed
Speed of the website is a major online ranking factor these days. A website that takes too long to load can make your prospects to leave your page in no time. Therefore, it is necessary to conduct a speed test on your website using tools like Google Page Speed. This will make you understand of the elements that are affecting the speed of your website.
Also Read: 5 Website Maintenance Tasks that Ensures Higher Traffic
Multi-Browser Compatibility Test
When it comes to web browsers, there are many options such as Google Chrome, Firefox, Opera, etc. The visitors will use different browsers to access your website. You have to make sure that your website works perfectly fine in all the web browsers to render an impeccable browsing experience.  
Analyze Website Analytics
Being a website owner, the most important thing that you should do is to keep a close tab on its analytics. This will provide you insights about the visitors who are opening your website. Also, you will be able to know whether they've converted into your customers or not. If they haven't converted, then you have to revamp the designing to make your website look aesthetically appealing.
In short, leaving your website unattended for a longer time can degrade its performance, which is the major shortcoming for a business. In case, if you have an eCommerce website, you can choose a suitable eCommerce maintenance package to get a comprehensive solution once and for all.
Also Read: How Website Maintenance Will Help you in Achieving Your Digital Marketing Goals?