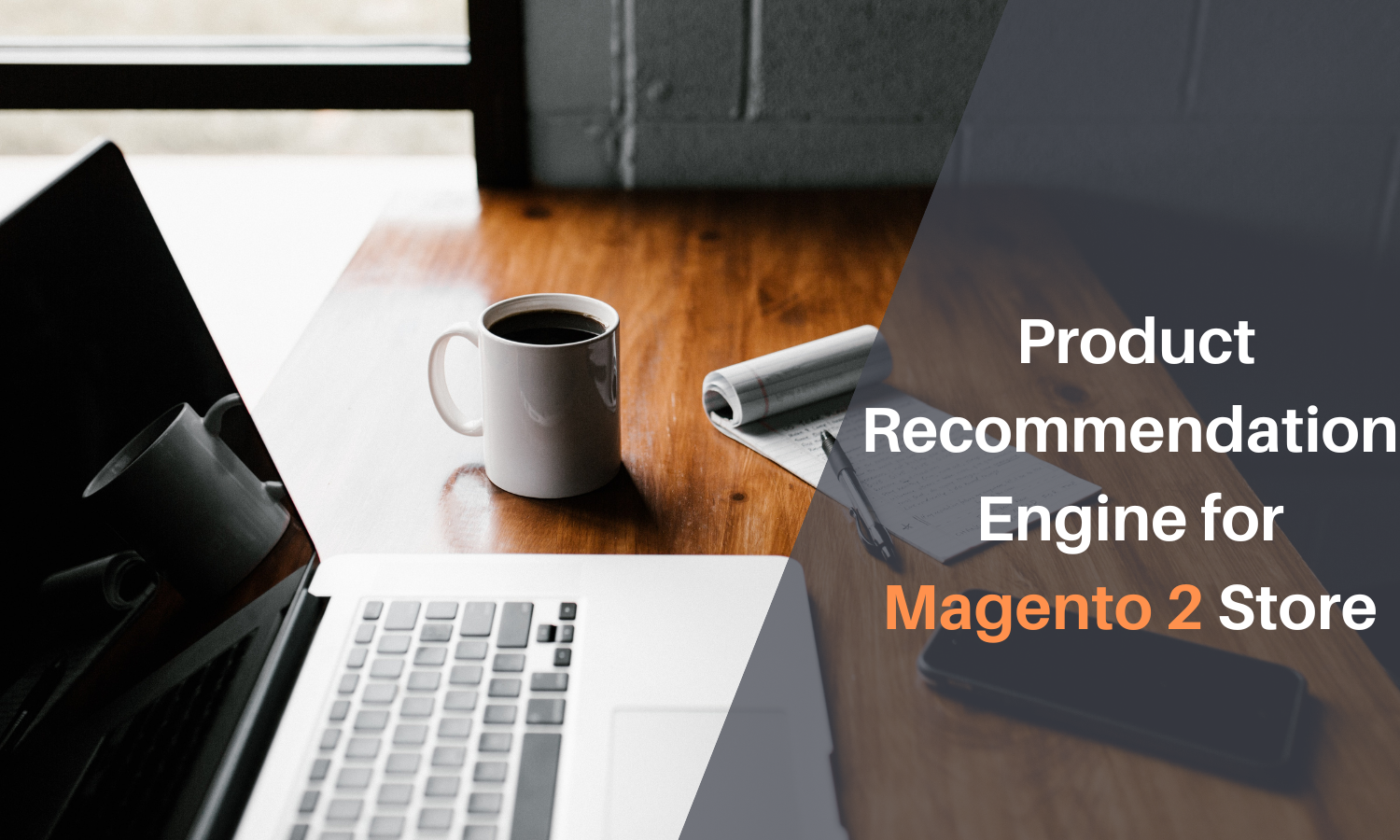 Top 4 Benefits of Product Recommendation Engine for Magento 2 Store
One of the biggest challenges Magento 2 store owners face in the competitive eCommerce landscape is to capture the attention of their potential customers. The prime reason behind that is they unable to understand their specific needs, which helped in enhancing the shopping experience.
To get the better ROI from your Magento 2 web development efforts, you need to ensure that the customers must have a good time while purchasing from your store. That's the key to nurture the long-term business relationship goals.  But, how you can provide them a pleasant shopping experience?
Well, you should try out "Product Recommendation". It is a powerful marketing tactic to double the conversion rate of your Magento 2 store. The retailers these days are trying out this engine to convince them shop from your store, and boost their conversion rate.
"A product recommendation engine is a system that makes the merchants to offer products to the customers based on their preferences in real-time. It closely analyzes their behavior (the way they've interacted in your store), and collects data to deliver them a personalized suggestion of the products that matches their interests".
Why Product Recommendation Engine is Best for Your Magento 2 Store?
Here, in this post, we've discussed the benefits of Product Recommendation Engine for Magento 2 store. Let's take a look at them in detail:
Increase Sales Performance
Selling a large number of products is the ultimate goal of the retailers. With product recommendation engine, you can multiply sales of your Magent0 2 store. You will get suggestions in the form of related products, recently view products, and best-selling products. This will make them buying products faster that will get translated into higher sales.
Improved Customer Satisfaction
A higher satisfaction rate is vital to retain your customers. With product recommendation, you'll make it easy for the customers to find the products they're looking for, thus, ensuring the purchase from their end. This will create a word of mouth that will promote your brand in a positive way, and drive more customers towards your store.
Seamless Navigation
To build a blissful shopping journey of the customers, it is important that your store offers smooth navigation. Since product recommendation engine helps in analysing the behaviour of the customers in advance. It makes them suggesting the products of their choice. They don't have to spend much time and efforts in searching for the products.
Insights About Performance Analytics
Another benefit of having a recommendation engine in your Magento 2 store is that it helps in providing relevant data for making the data-driven decisions for your marketing campaign. This will prove fruitful in taking your promotional activities to the next level.
Businesses that are thinking of building their eCommerce stores on Magento 2 platform are advised to approach a leading Magento 2 web development company to incorporate the recommendation feature. They've relevant skills and experience to deliver unmatched solution that aligns with your business objectives.