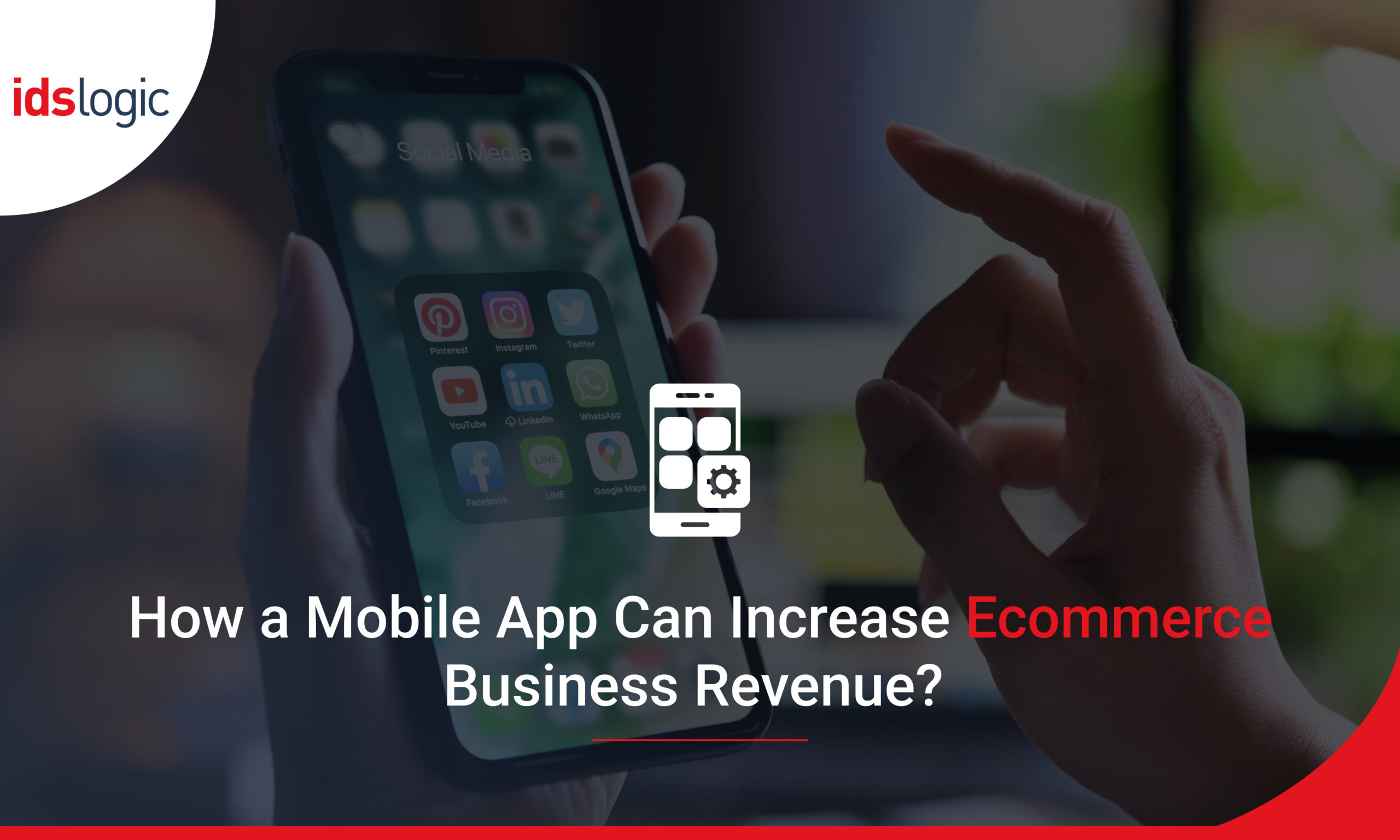 How a Mobile App Can Increase Ecommerce Business Revenue?
Are you looking to create a mobile app for your ecommerce business? We've got you covered! It's unarguably one of the effective sources to drive maximum web traffic to an online store. Read this article to find out how mobile app contributes to ecommerce success.
Online shopping is the day's trend! It's not just a habit anymore, but a necessity for most. The unprecedented convenience, speed, and access it comes with are the main reasons for its growing popularity. Ever since mobile phones entered the technological world, they've become our best companions. Ecommerce sales has skyrocketed in the past few years with its adoption.
If you own an ecommerce business and don't have a mobile app for it yet, you are losing a lot of customers shopping from their mobile devices. No matter what products you're selling, a mobile app can benefit your business in more ways than one. And that's why, custom ecommerce mobile app development is a profitable venture that you must consider to power your business.
With mobile apps, ecommerce store owners can accomplish powerful business results. Here are some ways an app can help your business from day one:
Fetching quality traffic and leads

Increases brand awareness

Higher customer engagement

Marketing and advertising to customers on a daily basis

Monitoring customer's activity on your store

Receiving genuine feedback from customers for improvement
The Most Important Ecommerce Mobile Stats in 2022
230+ million U.S. customers own mobile phones and 100 million owns tablets.

79% of mobile phone users have purchased products online using their mobile devices in the last 6 months.

Mobile retail ecommerce sales in U.S. are projected to surpass 430 billion U.S. dollars by the end of 2022.

The average time spent on ecommerce apps has crossed 100 billion hours worldwide.
Above numbers are a clear indication of the fact that mobile ecommerce has a bright future ahead. It is showing no signs to stop down in the coming years. Therefore, it's non-negotiable for ecommerce businesses to invest in a mobile app at the earliest.
Benefits of Mobile Apps for Ecommerce Business Growth & Revenue
Currently, mobile app is a crucial part of an ecommerce business strategy. Not just it has widened the business reach, but also enhanced customer interactions. You should stay ahead of competitors and bring more value to your business with an ecommerce app.
Now, let's dive a little deeper to understand importance of ecommerce mobile apps.
#1. Greater speed
Ecommerce stores that load in the blink of an eye drives a better user experience. Mobile app's speed is 1.5times faster than mobile websites. This means your store's speed can get optimized with an app and more visitors can be converted into paying customers. They can enjoy shopping from your brand resulting in higher sales and profits.
#2. Improves brand loyalty
It's not hard to develop positive feelings within customers for your brand with an outstanding app design. You can encourage them to purchase more by offering loyalty programs such as special deals and discounts, promo codes, referral benefits, and loads more.
#3. Increases customer retention
With the right app design, you can drive higher customer retention rate. Having an ecommerce mobile app equipped with the latest features such as push notifications, in-app live chat support, advanced search, and lots more can retain your existing customers.
#4. Personalized experience
Mobile apps for ecommerce are great for delivering a personalized shopping experience to customers. You can easily analyze customer's search and buying behavior and use this information for your business welfare. With personalized product suggestions, you can compel customers to buy from your store.
#5. Social media marketing
Ecommerce apps allow seamless social media integration. This can be useful in getting a major source of traffic for your business. You can promote your products and services on your social media business profiles to your target audience. With such effective marketing, your sales and revenue can experience a tremendous hike.
#6. Multiple payment methods
One of the biggest reasons why customers abandon their carts is the lack of payment options. Your ecommerce app can integrate numerous payment options such as mobile wallets, COD, internet banking just to name a few to make customers pay in their preferred methods. They can return to your store for next purchase.
Conclusion
Mobile apps have completely transformed ecommerce businesses. With the ecommerce mobile apps around, you can expect everything to be even faster, better, and simpler in the future. From increasing engagement to connecting you with your potential customers, it can efficiently do all.
If you want to build an ecommerce mobile app in the right way, you need a trusted ecommerce app development company. Speak to them to discuss your project requirements and get a solution that aligns with your goals!