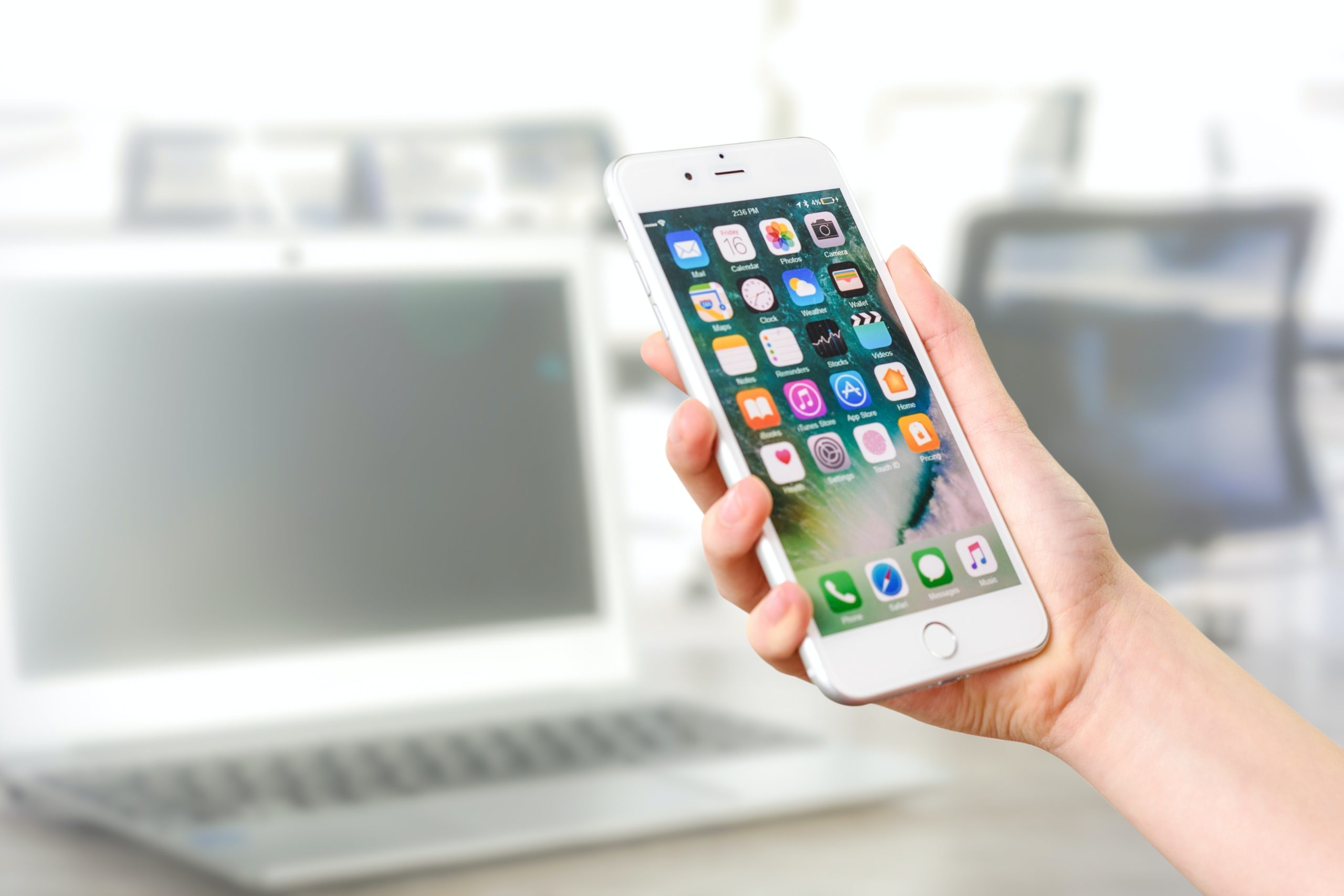 Why Mobile App Development Consultation is Crucial for Businesses?
Do you've a mobile app idea in mind and more than confident of its success? It's time that you look for a reputed mobile app development consultation service to help you choose the right method, strategies, and trends to get the effective results.
We're living in a digital era. Every business should invest in a mobile app to surpass expectations of the modern customers. It's undeniable that apps are powerful ways to grow businesses faster. But there are several important things that you should consult first from experts to build a great business mobile app solution.
This article helps you decide faster whether it is a good idea to take professional guidance from mobile consultation experts. So, let's get started.
Mobile apps have steered the business growth. With more people spending maximum time using the mobile app, it makes sense to have it one for your business. At present, it's one of the best means to stay connected with the customers and strengthen your bond to reap huge profits.
A little help goes a long way when it is about creating an app. Hiring mobile app consulting service can add value every step of the way. The expertise of consultants helps businesses build an app strategy that is customized to their project's specific needs. They combine their deep technical skills and experience to drive project success.
Before we delve into answering why you should approach mobile app consulting service, let's first discuss the importance of mobile app development.
Why Businesses Should Invest in Mobile App Development?
Let's face it. In today's day and age, almost every business uses a functional mobile app to stay closer to their customers. It's completely non-negotiable for your business to have it one sooner to become accessible to your customers. Your brand can accomplish powerful business results in the long run with this decision.
Let's dig deeper into the reasons for investing in mobile app development.
Builds Strong Relationship with Customers
Mobile apps are great at improving communication with businesses and customers.   If you've an app, it can change the way you interact with your prospects. You can connect with them in real-time and resolve their queries quickly. Not just this boosts engagement, but also makes business relationships healthy.
Improves Business Visibility
Getting your app featured in the app stores can benefit your business in more than one way. Your potential customers will definitely download your app in their mobile devices when they constantly notice your brand online. It can increase your market credibility and power your business growth.
Boosts Business Sales
An ultimate goal of any business is to get maximum number of sales. Your mobile app can help you in achieving it faster.  It will promote your brand 24*7*365 so that your potential customers can recognize you more and opt for your products and services.
What Does Mobile App Consultants Do?
Mobile app consultants create a roadmap to your mobile app success. In general, they;
Provide functional and technical guidance throughout the app development lifecycle to ensure the final deliverable should meet the quality standards.

Perform extensive project research to assign a team of experts that can understand the specific business needs and apply the right set of tools and technologies.

Carry out competitor analysis who has been already present in the market for a long time to decode their business process.
How Does Mobile App Consulting Service Can Help?
There are millions of mobile apps exist in the app marketplace. It will be extremely challenging to compete in the market and stand out from the rest.
That's where mobile app consulting can be helpful. From assisting you in creating an app from scratch to applying best app marketing tactics, the consultants can go an extra mile to deliver an unparalleled service.   
Here are the top reasons to choose a mobile app consultation service:
A Focused Approach to Development
Mobile app development strategy is not everyone's cup of tea. Your development approach needs to be clear from the day one to get the desired results. This is where mobile app consultation service can help. Their team will suggest an appropriate iterative development method to overcome all the possible obstacles and deliver an outstanding mobile app solution faster.
Selecting the Right Development Platform
Android and iOS are two leading options to build a mobile app. Your selection of the suitable mobile app development platform decides your business success. If you're struggling to pick the right one for your app, then consultants can do this job on your behalf. They understand your project requirements carefully to make the right choice.
A Highly Effective App Marketing
App marketing is crucial to get increase downloads and conversions. Mobile app consultation service will have the proper knowledge of the latest marketing tools and strategies to achieve your business goals. Their marketing efforts can take your business to newer heights.
Conclusion
Building a mobile app isn't an easy process! But, you should know how to take a leap forward and convert your idea into a successful business model. Speak to an experienced mobile app consultant to know your app's actual feasibility and if it's practically possible to build in your set time frame and budget.