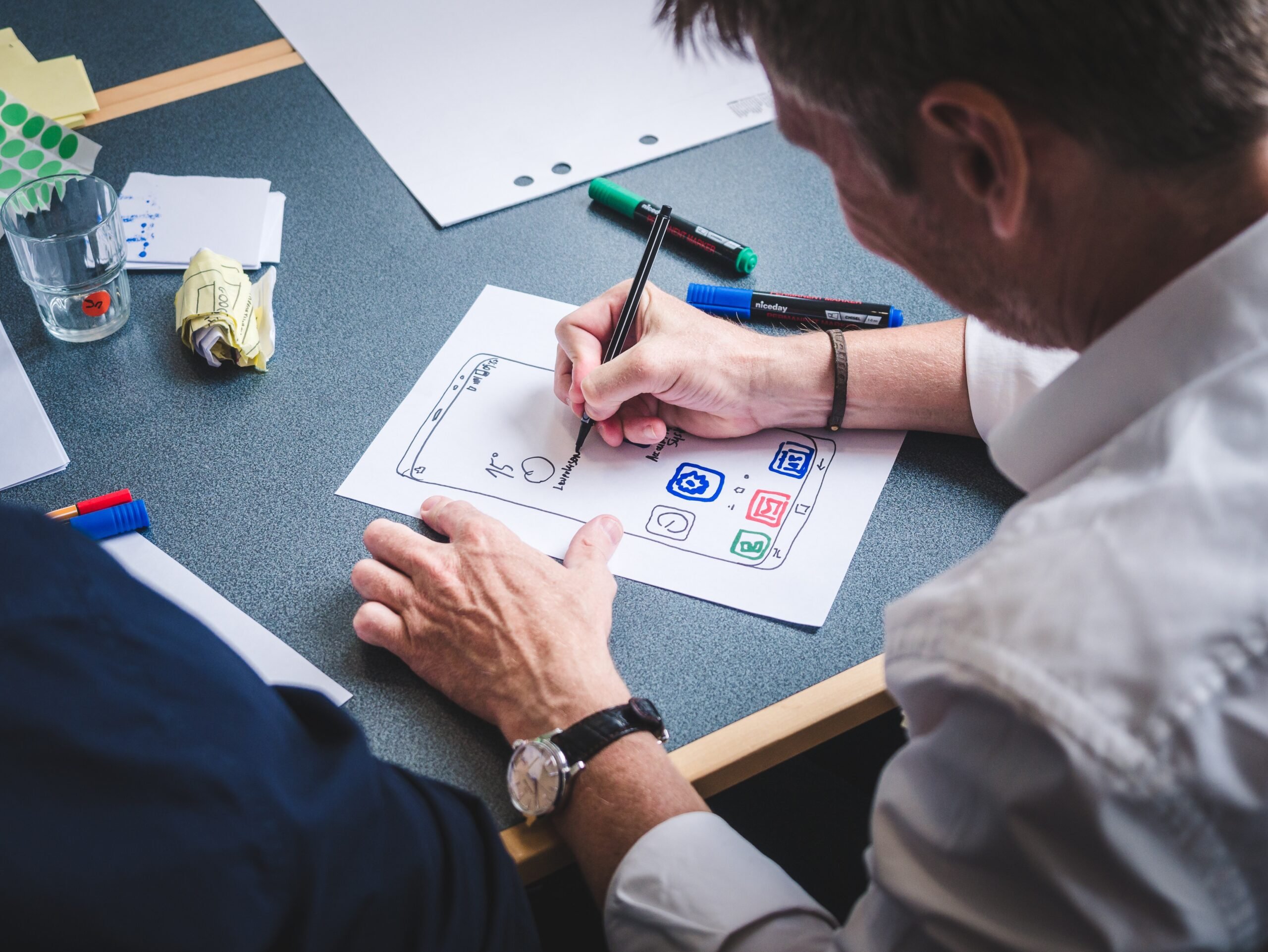 7 UI Mistakes That Ruin Your Mobile App Development Efforts the Most
Designing an eye-catchy app for the competitive app marketplace is not a hard nut to crack. However, it requires a great amount of time and efforts for the same. The developers have to spend sleepless nights to create an app with a finest user interface that can engage target users.
While mobile app designing, the focus should be on creating an attractive and uncomplicated user interface. It's a practice that can ensure long-term app success in the market. Your download rate can experience an incredible growth if it provides a terrific user experience.
Common UI Mistakes to Avoid in Your Mobile App
Amidst the availability of millions of apps in the app marketplace, many apps have become popular and successful while others are still struggling to survive in this fierce competition.  If you want to make your app a big hit in the market, it's necessary to have an efficient UI app design that appeals your target users.
Here are 7 UI mistakes that can waste your mobile app development efforts and how to resolve them to build a successful app.
Bad UI Design
UI plays a crucial role in making an app popular amongst your target users. But, a poor design can make your development efforts go in vain. Adding so many elements to one page can annoy them, leading to a bad user experience. Put yourself in their shoes to understand their preferences and design accordingly. You can make UI highly interactive that follows the latest app design trends to get a competitive edge.
Adding Unnecessary Features
Having excessive features in your app consumes a lot of storage space and impacts its overall performance. This drives your target users away from your app. Don't go overboard while deciding features for your app. Always keep those that are relevant and useful for your users in the long run. Your minimalistic approach can take your app to newer heights.
Neglecting Target Users
It's of no use to build an app that failed to live up to the expectations of modern users. Your one of the main purposes behind the app development is to satisfy your users with a remarkable experience. That's why it is strongly recommended to keep in mind the age of your target users before jumping directly onto an app creation process.
Making Design Complicated
While designing an app, don't get carried away. If you over design your app, it can impact the user experience. Your target users will not spend much time in exploring your app. It would be better to adopt the KISS (Keep It Short and Simple) rule to make things as smooth as possible for them. It can encourage them to install your app and try the functionalities that it has to offer.
Fonts Inconsistency
This is one common mistake that designers commit the most just for the sake of creating an attractive content. But, never forget that using a variety of color schemes and fonts can distract your users. Keep things organized by using a single font style that lets them focus on crucial aspects related to your app.
Absence of Social Media Integration
Social media is a powerful platform to grow your mobile app. This is why your app should allow seamless integration of social media platforms like Facebook, Twitter, LinkedIn, etc., to make your users comfortable while using your app, leading to an enhanced user experience.
Not Monetizing an App
If you're not monetizing your app, you can't get a return on your investment. You need to opt for a specific monetization plan that will not hurt user experience at all. Some of the popular plans include in-app purchase, in-app advertising, just to name a few. But, you should avoid using too much of advertisements in your app as it can frustrate your users.
Benefits That a Great UI of Mobile App Brings to the Table
There is no denying the fact that a good UI is critical for app's success. Those who prioritizes this part gets enormous business success in the future. No matter how big or small your app is, you can certainly make your app noticed by your target users with an impressive UI.
Below you'll find specific pointers on the importance of a great UI design. So, let's dive in to learn more.
Builds a positive first impression about your brand

Helps in creating a brand awareness

Reduces the cost of app development

Improves ranking in app stores

Boosts sales and revenue
Seeking Assistance from Mobile App Experts Can Lead to Fruitful Results
If you're planning to launch your mobile app soon, just make sure it should have an impeccable UI design. Speak to an experienced mobile app development company to discuss your mobile app requirements. They can set you on the right path to build your dream app that leads to direct business results.