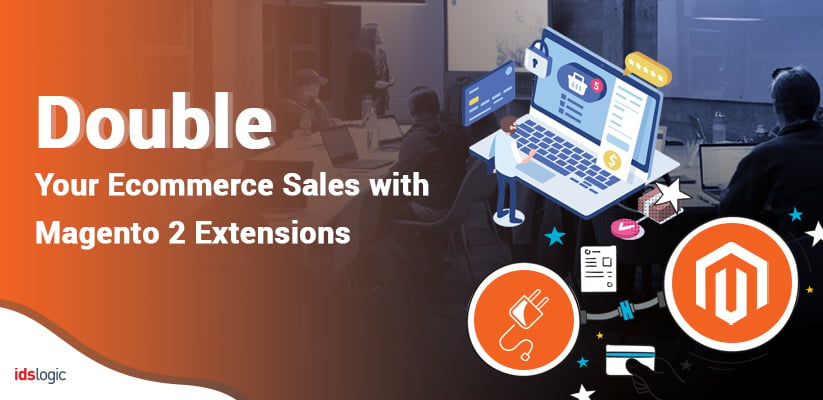 Double Your Ecommerce Sales with Magento 2 Extensions
Business owners often love to add a lot of extensions to their ecommerce website as it helps them offer great user experience and boost their sales. It is true that there are many other ecommerce frameworks in the market, but Magento 2 has captured a big market share because of its high end features and functionalities. And thankfully, with Magento 2 platform, there are plenty of sales generated for these extension that help you achieve your business goals.
Whether you are willing to boost your online business, increase the conversion rates, get in depth marketing analytics or build the credibility. It is definitely a great tool. Here in this blog, I have compiled a list of some of the top extensions that can help you enhance the functionalities of your Magento 2 stores and help offer a seamless experience that your customers crave for.
Top Magento 2 Extensions to Enhance the Functionality of Your Store
Special promotions Pro by Amasty:
If you want to reward your customers to increase their loyalty and increase the revenue at the same time, then this extension will allow you to display promotional items exclusively to your customers who meet the predefined characteristics set by you. It is easy to install and configure and helps you to decide on important aspects that you would like to display the promotional products, triggers, designs and more.
Bingo ElasticSearch:
If you are having trouble searching for a product in your Magento 2 development website, then this extension can be of great help as it is one of the best. If you integrate this extension, then the search results are displayed instantly. What's more, is that the extension also offers a comprehensive search field where it is broad enough to understand the singular and the plural words. The products, catalogs, attributes and admin capabilities make the Bingo ElasticSearch one of the best extensions that are available.
Also Read: How to Take Your Business to The Next Level with Magento
One Step Checkout for Magento 2:
This is another great extension, which offers a process that is clear. The extension can be easily customized to meet the demands of the online stores and other things that it has to offer. Since the requirements of each merchant is different, a checkout process should be easy and seamless and this can be achieved only by using a great extension. One step checkout needs minimal resources and skills to integrate it thereby making it a great Magento 2 extension.
Two Factor Authentication:
Owning an online store means managing a lot of traffic, which can be either good or bad. There are lots of threats online and so it is crucial to maintain security of your site. That is where the Two Factor Authentication plugin can be used. This extension helps to streamline the checking and buying process by offering additional authentication process for the visitors. it helps to eliminate the hackers from intercepting the payment procedures and at the end make the buying and checking out process safe and seamless. The more security tiers your Magento ecommerce store has, the better level of protection it can provide.
Magento 2 AMP Extension by Plumrocket:
Integrating this extension into an online business strategy can help improve the customer experience, increase the overall company sales and boost revenues. The extension aims to help the Magento website owners skip the worries of writing the AMP code and simplify the process of AMP implementation to a few steps. The module is equipped with functionalities that help generate highly optimized e-store pages in accordance with the Google AMP standards, the AMP pages are not only created for products but also for the category pages, CMS pages and the home pages. The module also allows the users to fully customize the content of the AMP pages and integrate important SEO tools.