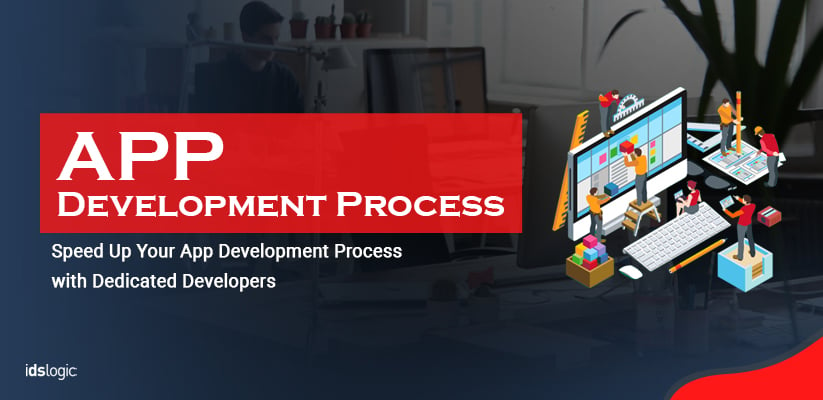 Speed Up Your App Development Process with Dedicated Developers
If you are an entrepreneur and planning to develop an application for your business and don't have enough resources to handle the entire process effectively, then you should consider a dedicated model where you can hire skilled dedicated developers who can assist you. 
By hiring dedicated developers for your project, you won't need to keep an eye on the work of each developer that you hire. Since they are dedicatedly hired by you, the resource will only work on your project and report to you.
Hiring an experienced developer always takes a lot of efforts and it also needs a serious employer's approach. But it also depends a lot on how you hire a specialist. Should you choose a local in-house specialist or dedicated developers who can work remotely for you?
Today, more and more companies are preferring to hire remote developers as they can help to save on the substantial costs while developing an application and also speed up the development process:
How Dedicated Developers can Quicken Up The Development Process?
Deep and latest technical expertise:
Great developers often have the expertise in most of the latest technologies and are competent with many. Finding a programmer having experience in the technology that you have chosen is important.
By hiring dedicated developers from a reliable company, you can hit the ground easily because they already know about the right technologies and they follow certain coding standards and they can write the codes that are understandable and can be passed on easily. It is their cognitive abilities and diverse industry experience that they are able to arrive at optimal solutions easily.
Great at task and time management:
Development companies having expertise in certain technologies are also highly efficient in the task and team management. Since they are able to accurately estimate the amount of time that they need to devote to complete a task, communicate and deliver, they can manage their team as well as their clients easily.
Also Read: Dedicated Developers: How, Where and Why to Hire and Effectively Manage Them
To test this skill, you can enter a short term contract and have an evaluation period where everyone offers a feedback about the developer. Now the key is to recognize the weaknesses and strengths and adopt all measures to enhance their performance.
Great learning ability:
Dedicated developers have to continuously update themselves and they deal with new technologies on their own. They have the ability to gather bits of information and process the information and find the best solution to create an application.
In case they don't have the best answer to a situation, they are sure to find different resources and talk to the right people to find a solution. The best skill they have is knowing how to learn the right technology and dedicated developers have mastered the skills of self-learning.
High end focus:
This is another most important point that helps the dedicated developers to speed up the application development process. A good programmer is highly focused on his work and thinks of the end user of the software and tries to sort problems within their abilities. He understands the features and requirements and this helps to boost the entire development process.