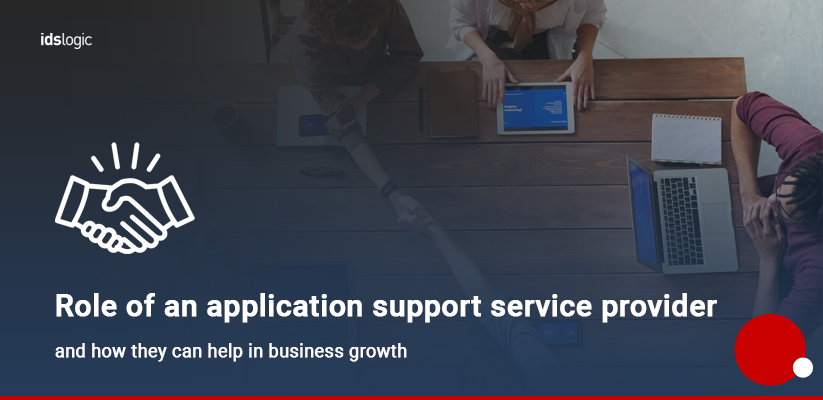 Role of an Application Support Service Provider and How they can Help in Business Growth
If you have a website or an application developed for your mobile, then it is obvious that you have to maintain it and keep it upgraded so that it can meet your specific objectives and goals. Regardless of the size of the business or the type of industry that you cater to, it is certain that hiring an application support service provider is important to your business growth and to expand it to its fullest potential. Such services not only take away the stress and agony off your shoulders, but also help to keep you up to date based on the latest technologies.
Managing any complex application without much knowledge and all by oneself is not a good idea. It is here that an application support professional offering a support to a spectrum of solutions is needed.  Such experts need both technical knowledge and people skills to perform well and they are usually employed internally by a number of companies to cater to their different needs.
Application Support Duties and Responsibilities:
The role of an application support service provider is to respond to any technical and software related issues that may occur abruptly and require an immediate solution. Knowing this, here we have listed some duties of an expert.
Assist with system integrations

Maintain and update technical documents and procedures

Deliver regular and customized training to teams

Identify and resolve any software or technical issues

Manage coordination at the local and international level

Deliver customized and regular training to the teams as updates come

Develop reports for the teams across the business
The Advantages of Hiring an Application Support Service Provider:
Gain Access to the Latest Knowledge:
With an increasing amount of software updates and versions of application coming up daily, hiring a well-managed application support service provider is a smart idea to help you save both your time and money. The service providers can serve you with the latest IT tools, which means that you won't have to spend on unnecessary costs on things and that your application at the same time will perform at their best.
Increase Employee Productivity: 
Whenever your software application stops working, your employees too will come to a hold and that reduces their productivity. If you troubleshoot your own application issues during the busy work day, then this too is a loss for the organizations. instead of taking away valuable time that could be used to manage some other crucial task, you can hire an application support team to solve such issues as this will increase your productivity and ensure that the issues that you are facing are properly fixed.
Also Read: Effective Tips to Manage Application Support Services and Reduce Costs
Customizing the Services According to Your Specific Needs:
Every business is different from the other and has different needs. Making sure that your business is getting the specific service, it needs to have a team that can plan and focus on the various aspects of the application based on the business. Choosing the service plans will also allow you to easily customize and design the solution to fit your needs. You may be interested in enhancing the firewall security measure or add some features to enhance the performance of an application. Only professionals can help to make essential changes within time.
Adding New Technology also Means Adding New Business Opportunities:
Advancements in technologies are increasing every day and it is nearly impossible to keep up with the latest technologies without any professional help. An application support service provider is dedicated and passionate and the company also has experts who are updated with the newest and most tech savvy trends in the industry. They can tell you about the apps and programs that can benefit you the most, based on the specific work you do.
Once you show them what you need, they will create better applications while decreasing the amount of time you spend on any outdated programs. So, it's better to take advantage of the incredible technological times and significantly increase your business profits.
Also Read: Issues You Might Face If You Neglect Your Website Maintenance and Support Service