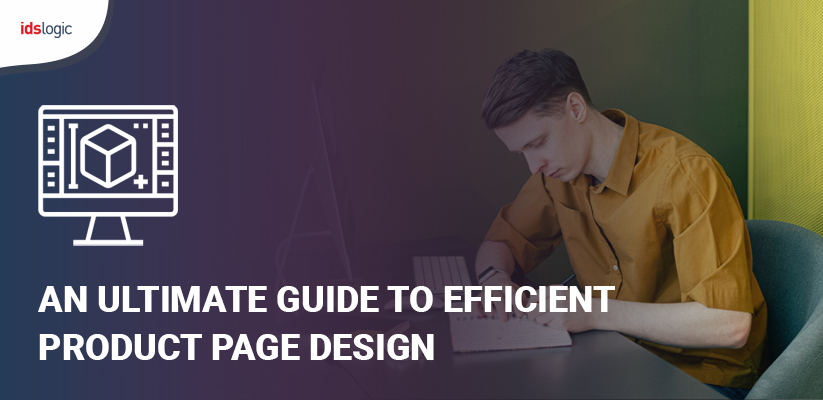 An Ultimate Guide to Efficient Ecommerce Product Page Design
A compelling product page design has proved to be a game-changer for an array of industry verticals. It has helped businesses to drive maximum revenue from their online store. But, it is quite challenging to communicate digitally with your prospects about your product offerings. If you have struggled in that process, you have landed at the right destination.
Why It is Important to have an Effective Product Page Design?
Always remember that your product page is the place where all the sales are closed. It is the final page that your customers will see before they click on the "buy now" button. As per the findings of Statista in March 2020, 88.05% of the shopping orders made online were abandoned. It is indeed a big number.
To combat this problem, your product page should deliver a flawless user experience to the buyers. Hence, we have summed up the best practices to create an effective product page design.
Provide Proper Page Navigation
Page navigation (breadcrumb) is one of the most important elements that enhance both navigation and usability. They are often gets missed, but they are useful for reducing bounce rate and increasing user satisfaction.
To make the purchase journey more streamlined for the users, breadcrumb provides clear path and location. It also shows the position in site hierarchy and should be placed just below the header. Make sure that your opted font size doesn't cross 12px as it can affect the product hierarchy. You have to keep this in consideration while carrying out ecommerce development of your product page.
Put a Clean Product Image
A high-quality image makes a product look more authentic and qualitative. This aids in inculcating trust in the buyer's mind for your brand. You should completely say no to images that are presented from manufacturers. Seeing a bad quality image will impact the purchasing decision. With an effective and clean product image, you can convince the users to buy from your store.
Are You Looking to Hire Dedicated Magento Developers?
It's good to have clean product imagery, but providing relevant details about it are equally important. You can opt for a "Brand-Model-Product Type" format. Since product title will be the first thing to get noticed by the users. Making it short and crisp will be achieved only through this format.
Don't forget to add a persuasive call-to-action button in your product information section. Make sure that the button is bright and large to increase its visibility Always use active verbs in your button copy like "Buy Now" or "Order Now" to compel users to initiate a purchase.
Leveraging social proof in the product page section is vital because it helps in strengthening trust in the buyer's mind for a product. People tend to order products after seeing others buying the same. In fact, 92% check for the social proof for their purchasing decisions.
Also Read: 5 Ecommerce Web Development Trends to Look Forward in 2021
For this, you can display customer rating along with product title ads to add credibility to your website. You can also include a dedicated section for the customer reviews and comments.
Ending Thoughts
As ecommerce is growing exponentially, standing out from the competitors is a challenging task. Therefore, it becomes necessary to display your product in the most efficient way.
To get an effective product page design, you should appoint a reputed ecommerce development agency. They have the right talent and resources to get the task done efficiently.
Also Read: How to Overcome the Most Common Ecommerce Product Content Challenges