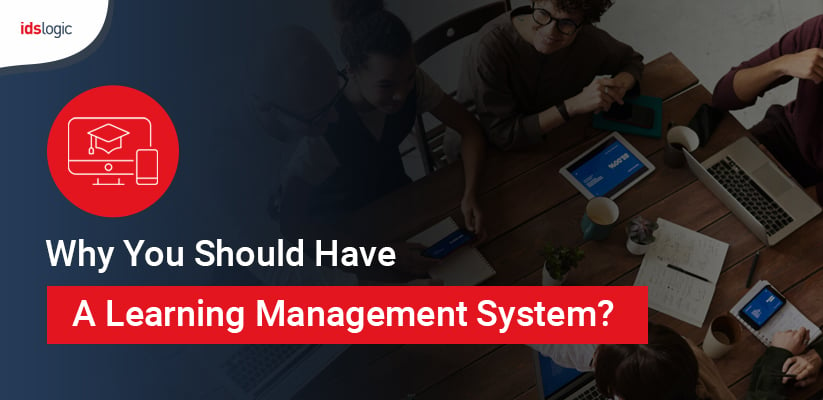 Why You Should Have A Learning Management System? Learn Here!
LMS, a short hand for Learning Management System is a quintessential tool for eLearning. All online courses and training modules are built using this tool. If you are a novice to the realm of eLearning and making a shift to online training, then LMS is all you need.
Many bigger companies like Google have already joined the LMS bandwagon. If you haven't deployed it yet, then now is the time to do so. Hiring an LMS service provider will be helpful for this purpose.
What is LMS?
Before delving deep into the topic, let's first understand what exactly LMS is?
LMS is a popular management system that is designed to provide effective educational courses and training programs to the customers. It aids in creating, managing, and rendering eLearning courses similar to the way Microsoft helps in writing documents and Gmail in managing emails.
An LMS comprises of two parts:
In this part, a training manager handles the core back office operations to manage their company's learning programs. Within this, they perform tasks like creation, management, and delivery of courses, reports analysis, automate notifications, and a lot more.
This is the part where learners will see after they get enrolled or assigned to a course.
What are the perks of using an online Learning Management System?
As the name suggests, it is helpful in different learning activities. A lot of businesses and organizations have employed this learning management system in their operation and are getting effective outcomes.
Every business or company needs to provide training to the new joiners or for enhancing the skills of existing employees. In such cases, an online learning website will be of great help. Be it a hospital or a networking company, every sector requires a learning management system for their educational needs.
With an LMS, you can cut down the cost easily. It provides a good chance to remove any kind of business disruptions that are related to traditional learning. That's because it allows employees to learn things at their own pace.
Are You Looking to Hire Dedicated Moodle Developers?
In case of traditional learning, the employees have to take some time out from their schedule to study, whereas, with eLearning, they are free to study anytime. Thus, it is safe to say that with LMS business and organizations can save money and efforts to train their employees in comparison to traditional methods of learning.
The best part is that online learning management system offers its own tools to monitor progress and grading so you can assist and grade your employees as well.
Giving proper introduction and orientation to employee is an important thing to do. This thing can be handled perfectly with a LMS. The office tour can still be done, but they can go through the rest of the data at their own pace.
Also Read: How Log Reports Help to Track Student Activity in Moodle LMS
You can give them a gist about their roles and responsibilities, roles of their seniors, complete details of company's policies, and offered benefits by the company.
This is one of the top uses of eLearning website. Students from different parts of the world can reap benefits from a course created by an expert residing in another part of the world without spending a single penny on travel.
After reading all these amazing benefits, we are sure that you will definitely contact a leading LMS agency to get your learning management system developed.
Also Read: Designing Tricks to Follow while Creating a Moodle Course