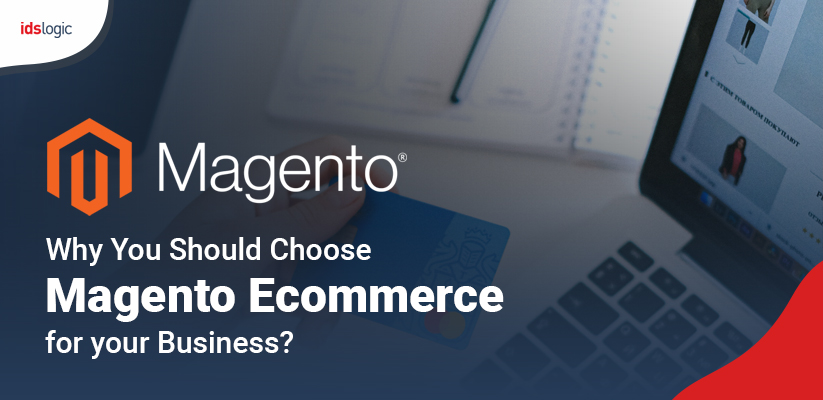 Why You Should Choose Magento Ecommerce for your Business?
Undeniably, ecommerce development has gained momentum in the last few years. People from all around the globe are keen on taking their businesses online, and not staying restricted to brick and mortar concept for selling products and services. This is trend because of the growing opportunities to maximize business profits.
With the boom of ecommerce business development, it has given a birth to many web development platforms. Considering this momentum and demand; Magento ecommerce development has turned out to be the most effective platforms amongst the other options.
Magento Ecommerce Business Benefits
SEO-Oriented Ecommerce App Development
It would be hard to imagine our life without responses from your ecommerce website. Thanks to Magento SEO, the complex task of managing page traffic, website, and landing page indexing becomes a lot easier for the businesses.
Diverse Applications
Magento is considered as one-stop destination for a variety of ecommerce operations. Whether you want to build a Magento website from scratch or just integration, you will get the option of three editions:
Community Edition (open-source)

Enterprise Edition (offers premium package)

Magento Go (offers a hosted solution)
You should choose any option after assessing your business needs.
Are You Looking to Hire Dedicated Magento Developers?
Dashboard Offering User-Friendly Navigation
Whether you have hired a Magento ecommerce development or a dedicated developer for your ecommerce website, they will work with dexterity to deliver a hassle-free experience with functionalities. This saves ample time to accomplish the task like linking, navigation, and content management.
Secure Platform
Since Magento comes without any price tag (except enterprise version), it provides a highly secure way to manage confidential data of the ecommerce site. Your full website will be operated in the separate system.
Also Read: Top 5 Magento Ecommerce Development Trends in 2021
Accessible Promotional Tools
With an effective and robust promotional strategy, any site or platform can perform to its highest potential. In that scenario, Magento turns out to be a complete savior when it is about strategizing promotion and planning for the customers.
Why to Opt for Magento Ecommerce Development?
Magento is an intuitive and feature-packed ecommerce platform which is the top favorite of developers for building ecommerce websites. It is scalable, customizable, and renders high performance that makes it the most used open-source ecommerce platform. Additionally, it provides developers a free-hand to increase their operational reach with easy-to-integrate extensions.
We recommend you to analyze your needs for your ecommerce store. Based on that, you should choose any platform that syncs with your requirement.
Also Read: Prepare Your Online Store For A Successful 2020 Holiday Season With Magento Commerce 2.4.1