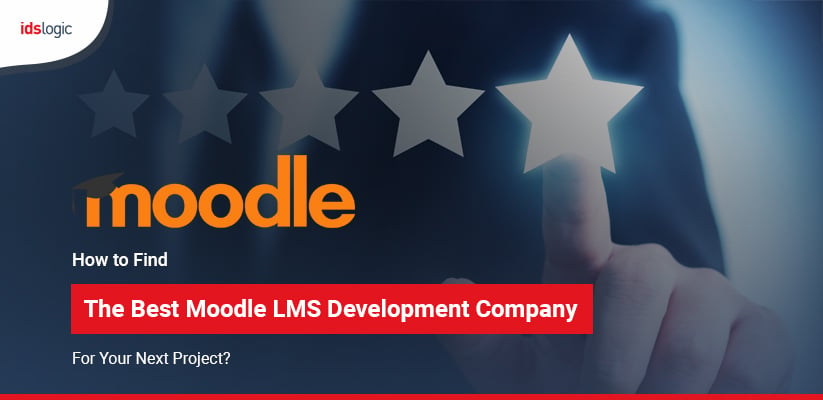 How to Find the Best Moodle LMS Development Company for Your Next Project?
Nowadays, the Moodle LMS is gaining immense popularity and that's because of all the right reasons. Its ability to create interactive learning courses has made it the topmost choice for the organizations.
If you are thinking of investing in building a Moodle-based course, then you need to look for the best Moodle LMS development company for your project. There are lots of companies which specializes in this niche to get your work done swiftly.
Generally, it becomes difficult to decide which service to choose due to the availability of many options. Since Moodle is designed to deliver an impeccable learning experience, you will need the professionals who will build a course to meet this purpose.
Points to Ponder While Choosing the Moodle LMS Development Company
Here are some valuable tips to choose the right Moodle development experts:
Online Research is Essential
While looking for the Moodle experts, it is necessary to refer internet for the same. It is a great tool that will help you in choosing the service that suits your needs well. Consider those names that appears on the top search results as they are a reliable option to go with.
Are You Looking to Hire Dedicated Moodle Developers?
Take a Look at Their Portfolio
To know the work supremacy of the Moodle company, it is best to run a glance at their portfolio. This will let you know what type of projects they have handled earlier, so you can easily decide whether they are the right fit for your project or not. You can even ask for their work samples to understand their work potential.
Also Read: What are the Advantages of Using Moodle Mobile App?
The best way to know the competency of the Moodle service is by checking their reviews and ratings online. You can even visit their official website to read their reviews posted by their previous clients. This will help you in understanding how well they have performed in the past. If you find everything positive about the company, you can feel free to connect with them to discuss your requirement.
Ask for the Price Estimation
After checking all the above things, you must have decided the company that you are going to collaborate with. You can ask for the price estimation for your Moodle project from the company. If it falls under your budget, you can proceed with establishing a business association with them.
Also Read: 5 Highly Advanced Features of Moodle Development Framework