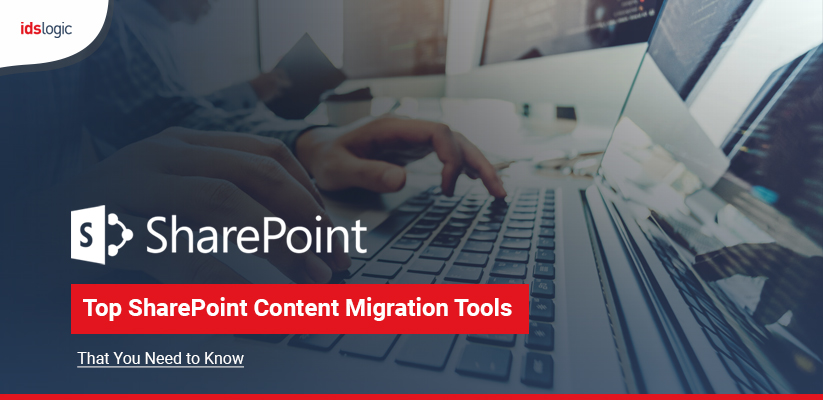 Top SharePoint Content Migration Tools That You Need to Know
SharePoint is a popular collaboration tool that has solved organizational challenges to improve operational excellence. It has the ability to manage the large amount of data without any hassle. It can be deployed both on-premise and cloud for the businesses. Its latest version is packed with features that provides great content management capabilities.
Many organizations prefer using SharePoint automatic migration by using migration tools, and hiring SharePoint migration experts for the purpose. When it comes to choosing the tools, there are lots of options available out there, which makes the decision difficult.
5 Best SharePoint Content Migration Tools
Here are some best SharePoint content migration tools that ensures safe migration:
This advanced SharePoint tool provides efficient content migration. It is compatible with all the on-premises SharePoint versions. It comes with an interactive interface and performs migration of the data such as libraries, documents, etc. Not only this, it provides a pre-migration analysis, CSV based bulk migration, filters, and many more.
With ShareGate migration tool, you can perform both on-premises and SharePoint online migrations. It can migrate almost everything ranging from files, documents, sites, lists, and libraries. This tool is suitable for performing large data migration without any difficulty.
Are You Looking to Hire Dedicated SharePoint Developers?
This tool performs a lot of migrations a part from the SharePoint migration. This tool is efficient in the data pre-scanning, mapping, and monitoring the migration project. Additionally, it fully supports bulk migration along with CSV formatting, and provides drag and drop option.
Dockit Migrator tool is equipped with advanced features and tools to carry out the migration process of all the content, sites, and a lot more things smoothly. Furthermore, this tool fully supports all versions of SharePoint Online very well.
Also Read: Why Choose SharePoint Platform for the Document Management?
Quest SharePoint Migration
This is another popular tool for performing the SharePoint migration effectively. It facilitates speedy content migration to on-premises SharePoint Online. With the help of its pre-migration assessment feature, it becomes easy to plan migration and detecting any flaws well before in advance.
Find a Reliable SharePoint Migration Company For Your Project
Once you finalize the right migration tool, you have to look for the service that specializes in this niche. To carry out the SharePoint content migration process successfully, it is advisable to look for the reputed SharePoint migration company. Make sure that the company that you choose should have hands-on working experience on the tools that are discussed above.
Also Read: Empower Your Business with the Help of SharePoint Development