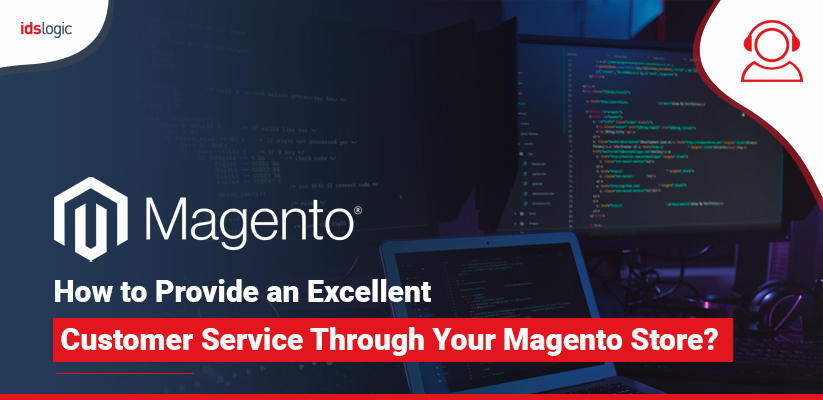 How to Provide an Excellent Customer Service Through Your Magento Store?
If you're running a Magento store, then your topmost priority should be providing an unmatched customer service. It is vital to ensure the overall growth and success of your business. This will help you in retaining the existing customers and acquiring new ones to give a boost to the sales performance.
When you provide top-notch customer service, your brand credibility gets improved, and more and more customers prefer your brand over others. It is good that you have invested a significant amount of time and money in Magento web development. But, it is equally important to pay attention towards enhancing your customer service.
Some Tips to Improve Customer Service for Your Magento Store
Here are some valuable tips to improve customers service for your Magento store:
Prompt Service is Utmost Important
The customers these days prefer those websites that provides fast and efficient service. Whenever they come with a product related inquiry, you have to make sure that you give them an instant response. This will definitely impress them as you've resolved their queries faster, and make them feel valued at the same time.
Maintain Constant Point of Touch
Regular communication with your customers is the key to win their trust for your brand. This helps in inculcating trust within the customer's mind for your brand. It is best to integrate live chat software within your Magento store to communicate with the customers in real time, and leverage the potential of social media to interact with them.
Are You Looking to Hire Dedicated Magento Developers?
Create Intuitive Contact Form for Magento Store
No doubt, a contact form is the best option to enhance communication with your customers. It helps in improving the online accessibility. With the help of contact forms, it becomes easier to fetch valuable insights about the customers like their shopping interests, which will help them you to serve in a better way.
Also Read: Quintessential Tips To Enhance UX of Your Magento Store
Send Feedback Form to Customers
This is another way by which you can improve your customer service. By sending feedback form to your customers, you will be able to know where you are lacking, so you can work on these areas to provide an amazing customer service experience. There are lots of Magento development companies that can build interesting feedback form for your online store.
The best approach towards delivering an excellent customer service is understanding their needs and provide them the solution in sync with their requirements. This will help in establishing a long-lasting business relationship with them.
Also Read: Effective Tips To Maximize Security of Your Magento Store