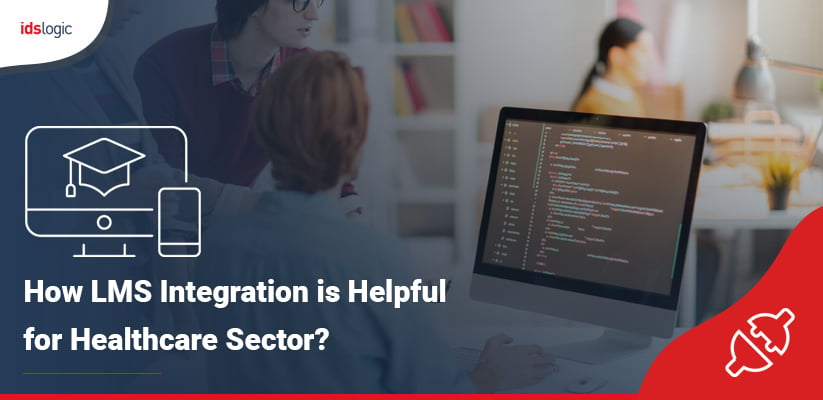 How LMS Integration is Helpful for Healthcare Sector?
If you rely on the old methodologies to train the new skills to your healthcare staff, then it becomes quite cumbersome. It consumes both the time and energy of the trainers to train a large number of employees.
To combat this issue, it is best to invest in LMS development. With an effective LMS in place, it becomes simpler to make the staff familiar with the new procedures. Since it is a cloud-based solution, the learners can learn at their own pace.
Here, we've discussed the top benefits of integrating LMS in healthcare operations:
Promotes Flexible Learning
One of the biggest benefits of LMS in healthcare sector is that it allows the staff to learn as per their convenience. We all know that this sector requires the staff to work for long hours, so they don't get sufficient time to enhance their professional skills. 
With an LMS, the staff can plan their learning schedule whenever they get enough time. The healthcare organizations will timely create the courses and upload them on the LMS, so the staff can access them anytime. This flexibility in learning helps them to grow their skills professionally.
Are You Looking to Hire Dedicated Moodle Developers?
Tracking Progress of Healthcare Staff
For the healthcare staff, it is important for them to stay abreast with the latest health compliance and regulations, An LMS is helpful in making the trainers to keep a track of the staff who have completed the training course.
A part from that, you can also include assessments within the courses to let the staff know how well they are performing throughout.
Safeguards Information & HIPAA Compliancy
While conducting the training sessions, there are chances of violation of HIPAA compliancy. Training in the old-fashioned way by utilizing whiteboard can put your sensitive business information at risk to a great extent, as the staff will note essential points within their notepads.
When you've an LMS deployed in your operations, the staff will have to login, and all the information will remain highly secure and confidential. An ideal healthcare LMS system comes with advanced feature-set that makes the software to adhere HIPAA compliancy.
Also Read: How to Find the Best Moodle LMS Development Company for Your Next Project?
Hire LMS Developers for Successful Integration
To keep your healthcare staff well-trained, it is recommended to deploy a robust LMS within their business operations. You can hire LMS development company that has rich experience in building feature-packed learning management system for an array of industry verticals.