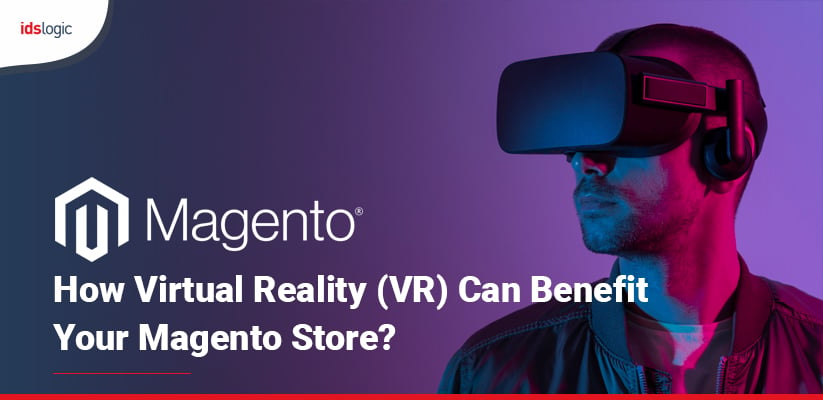 How Virtual Reality (VR) Can Benefit Your Magento Store?
In the eCommerce industry, the Virtual Reality has created a lot of hype in the past few years. When it comes to the Magento stores, this technology has become a powerful marketing plan by store owners. If you have invested in Magento development, it would be better to implement this technology and make the most out of it for enhancing online shopping experience.
With the implementation of VR, Magento store owners can expect a tremendous growth in their sales performance, which is the ultimate goal of any business. Here are some top benefits of the Virtual Reality for the Magento store that you should know about:
Virtual Showroom Gives a Feel of Physical Settings
We all are aware of the fact that customers thoroughly enjoy shopping from a physical store. With the advent of VR technology, they can easily get a feel of virtual mall while shopping and that has made possible with the usage of cardboard VR headsets and mobile phones.
They will actually feel that they are shopping from the physical store, and will encourage them to shop more.
Are You Looking to Hire Dedicated Magento Developers?
Make Customers to Stay for Long
The regular online shopping has become monotonous for the customers. That's because they simply browse through different shopping websites to look for the products, which becomes quite daunting. This gives rise to early cart abandonment rate while other possible reasons behind this problem includes high product pricing, poor website navigation to name just a few.
Thanks to VR's 360-degree video capabilities, you will resolve all the above problems effectively and renders an immersive experience to the customers.
Provides Competitive Advantage
When you deploy VR technology in your Magento store, it will show that you are going an extra mile to render a wonderful online shopping experience. Also, if your competitors have not utilized this technology yet, you will get an upper edge over the.
In turn, you will become successful in acquiring more and more customers for your store, which will eventually give a boost to your sales.
Also Read: How to Provide an Excellent Customer Service Through Your Magento Store?
Highly Personalized Experience
While shopping online, the customers came across with many products that they will not purchase at all. With VR technology, you will get a highly personalized experience by receiving recommendations of the products that you are going to purchase. This saves both the time and efforts of the customers to a great extent.
For the successful implementation of VR technology, you need to consult a top-rated Magento development company that are well versed with this concept. They will analyze your business needs and propose a comprehensive VR solution in accordance with it.
Also Read: Quintessential Tips To Enhance UX of Your Magento Store