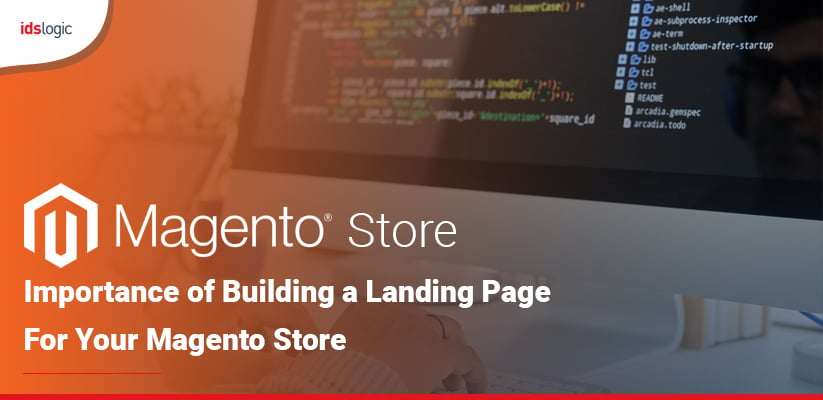 Importance of Building a Landing Page for Your Magento Store
With the rapid proliferation of the Magento stores globally, it has become challenging for the store owners to gain prominence faster. They have to invest both time and energy in their marketing efforts to grab the attention of their prospects. It is indeed a long and tedious process!
Nowadays, building landing pages seems to be a viable option for the store owners if they've earlier invested in Magento development. These have become the most important part of any eCommerce business. Whether it is about promoting a newly launched product or rolling out the new campaign, landing pages are an effective option to go with.
What is a Landing Page?
Before delving deep into the topic, it is necessary to develop a clear understanding about the landing page. In general, it is a web page that is created to pitch out a specific marketing campaign for advertising the products.
With the help of landing page, it becomes easy to get the details of the visitors such as their contact number, email id, etc. It also encourages them to take certain actions like filling the sign up form, click on the contact us button, etc.
Are You Looking to Hire Dedicated Magento Developers?
Advantages of Landing Page for Your Magento Store
When you will build landing page for your Magento store, you will witness a significant growth in the number of traffic. A part from that, it offers plethora of benefits that have been listed down below:
Captures Attention of the Customers
If you have recently launched your Magento store, then creating landing page will help you to a great extent. You can roll out your marketing campaign effectively with the help of this page, and you will be able to win the attention of your customers easily. In turn, you can build a higher customer base for your store.
Also Read: How to Provide an Excellent Customer Service Through Your Magento Store?
Collects Essential Customer Information
The core purpose of the landing page is to gain valuable information about the customers. With Magento landing page, your prospects can fill up the sign up form that will be useful for your sales team. This will make them understand about the target demographics and how you can convert them into your loyal customers.
Boost Revenue of Your Magento Store
When it is about increasing the business revenue, you should definitely consider building a landing page for your Magento store. Such page is helpful in conveying the right message to your target audience effectively. As a result, your prospects will get converted into your valued customers.
To build a successful landing page for your Magento store that drives success, you need to look for the trusted Magento development company to fulfill your marketing goals.
Also Read: Quintessential Tips To Enhance UX of Your Magento Store