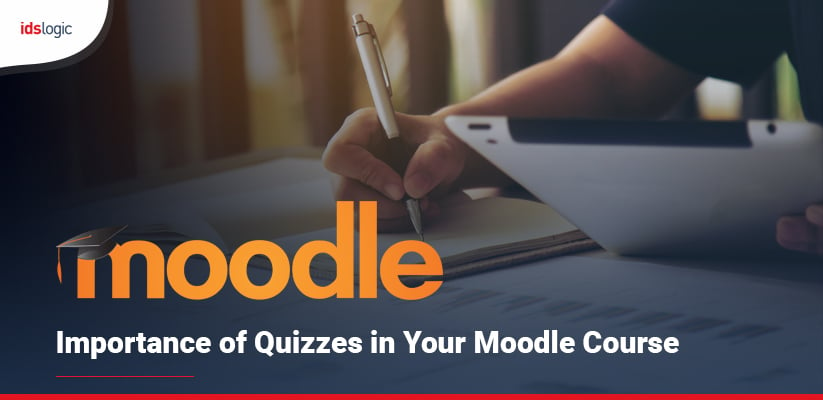 Importance of Quizzes in Your Moodle Course
There are millions of Moodle based online courses online that has taken the competition to the next level. To get a competitive edge in the market, you need to add interesting elements to your course that will boost the engagement rate, otherwise you will lag behind.
While investing in Moodle development, it would be great to add quizzes in your course. You can opt for a standard quiz that has MCQs and true/false questions. Whenever designing a course, you need to ensure that quiz should be present at the end of the course.
Why You Should Add Quizzes in Your Moodle Course?
We all know that Moodle is open-source LMS platform that is helpful in creating interactive courses for the learners. It is user-friendly that what makes it the best option to build training courses. To make your course engaging, quizzes play a significant role.  
Here are the benefits of quizzes in Moodle course that you need to know about:
Knowledge Assessment
The quizzes are helpful for the trainers and the learners. With their help, it becomes easy for the trainers to monitor the progress of the individual learner. This will make them understand that whether the learners have grasped all the information through the lesson or not.
Are You Looking to Hire Dedicated Moodle Developers?
A small quiz after every lesson will help the learners to understand what they've learnt so far. This will help in boosting their confidence level while moving on to the next lesson, and gives them the feeling that they've achieved something.
Boost Learning Motivation
Through quizzes, the focus level of the learners will be enhanced which will push them to move forward. When you put up challenging questions in your Moodle course, it will raise the curiosity of the learners, and they will learn more and more.
This will make them think, try, and commit mistakes. One thing is for sure that they will learn something throughout this process.
Also Read: Top Quiz Plugins for Moodle that You Should Install
Increases Engagement
Adding a fun quotient will be achieved in your Moodle course with the help of quizzes. You need to make sure that it should be relevant as per the lesson which the learners can relate to easily. This will give a boost to the engagement rate for your learning course.
Hire Top-Rated Moodle Development Company
To get more learners for your Moodle course, it is important to add quizzes after the end of every lesson. This will make your course attractive and interesting at the same time. You can take assistance from the leading Moodle development company. Just take a deep look online to find out the trusted names in this domain.
Also Read: Important Criteria While Choosing the Moodle Theme for Your Project