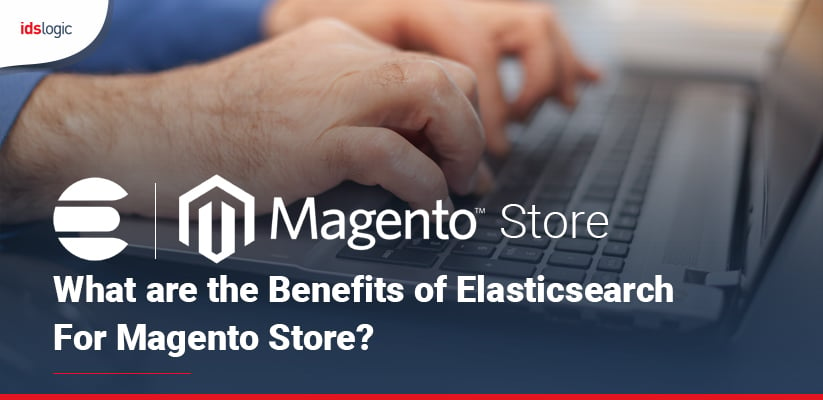 What are the Benefits of Elasticsearch for Magento Store?
At present, there are millions of online shoppers all across the globe. The technological advancements have led to this revolution. As the number is consistently rising, the product varieties are also increasing on the Magento stores which has made it difficult to find the right product at the right time.
If the customers will feel any hassle while finding their desired products, then they take no time to switch to better alternatives. This can cause huge financial loss when your prospects will leave your website without buying anything. To get the best return on your Magento development, you need to integrate the Elasticsearch functionality in your website.
What is Elasticsearch?
Elasticsearch is open source search engine that is based on the Lucene library. It enables the customers to get the faster and relevant search results in real time.
As per the research, it has been found that the usage of search functionality has improved the sales performance of many Magento stores.  
With the help of third-party extension called Magento 2 Elasticsearch, you can integrate it to your Magento store with ease. You can hire Magento developers for its successful integration.
Are You Looking to Hire Dedicated Magento Developers?
Benefits of Elasticsearch for Magento Store
Let's take a look at some of the biggest benefits of integrating Elasticsearch to the Magento store:
Improved Performance
Speed is critical for ensuring the success of your Magento store. Having a fast loading time and ability to deliver the results for the search query efficiently gives a competitive edge in the market. Elasticsearch will help in achieving this very well. Its distributed indices have the capability to perform the fast searches for the customers.
Higher Scalability
Elaticsearch comes with a distributed architecture. Owing to this, the servers can be scaled up easily which will be beneficial in storing lots of data. This higher level of scalability leverages it to function seamlessly on the system carrying multiple nodes.
Superb User Experience
Capturing the attention of your prospects is really hard to get these days due to the rising competition. Search functionality is an important part of any Magento store. Thanks to Elasticsearch, the customers will get fast and accurate search results based on their search queries. This results in an enhanced user experience throughout.  
It would be safe to say that Elasticsearch is an amazing search engine that is packed with advanced features and functionality. With its integration, your Magento store will reach to the next level. Look for a trusted Magento development company that can offer valuable assistance in its deployment.
Also Read: Importance of Building a Landing Page for Your Magento Store