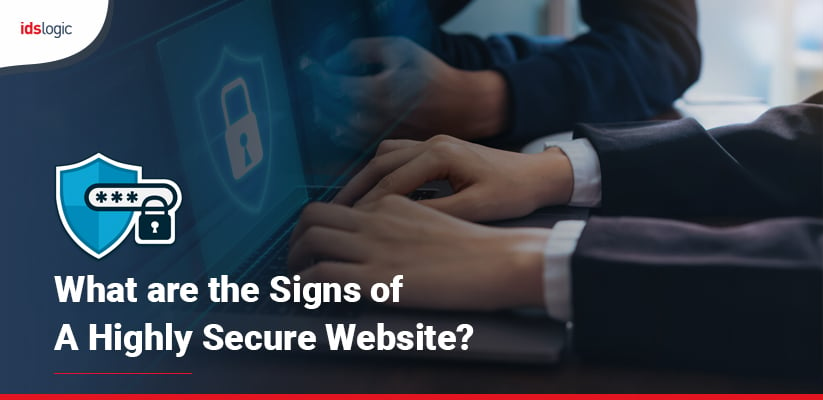 What are the Signs of a Highly Secure Website?
There has been a surge in the cyber-attack cases all over the world, which has pose a serious threat to the sensitive business information. This has made the security of the website more important than ever before.
Website support and maintenance experts are working with dexterity to make your website safe and secure for the customers. They keep a close tab on the website to make sure that it is immune against the security vulnerabilities.
The websites that are secure exhibits certain signs that you need to know about properly. In this post, we've highlighted about them in detail. Let's take a quick look:
Availability of HTTPS
Having HTTPS (Hyper Text Transfer Control Protocol Secure) is the topmost sign that validates the fact that your website is secure. If your website loads over HTTPS, it will encrypt all the data in a secure manner before sending it to the web server. This safeguards your data from the hackers very well.
Secured Payment Seals
A website that asks for the financial details from the customers need to have the payment seals. These seals have been issued by the security standard compliance groups. These seals imply that the website is safe to carry out the transactional activities.
Also Read: Important Things to Consider Whilst Choosing a Website Maintenance Company
Right Contact Details
The websites that are genuine always display the valid contact information. You can see it in the footer of the website or it will have a separate "contact us" page where you need to fill the form. Whenever the customers raise any query, you can provide them prompt response towards them.
Original Domain Name
A safe and secure website always uses an original domain name. There are many hackers who creates a domain name that looks similar to yours, and creates a site using it. This thing will be checked from the end of the website maintenance experts. You are also requested to check the domain name first before opening any link.
If your website is showing all these signs, then congratulations because it is secure for the visitors. Your prospects will not hesitate while browsing through your website, and carrying out the transactional activities, which in turn will give a boost to your brand's credibility.
Also Read: Points to Ponder Before Choosing a Magento2 Payment Gateway Extension
Hire Reliable Website Support & Maintenance Service
To maintain the security of your website, you need to look for the trusted website support and maintenance service. As there are many option available online, you need to choose the one that has a proven work record in this domain. So, you need to inquire properly online before contacting any service.