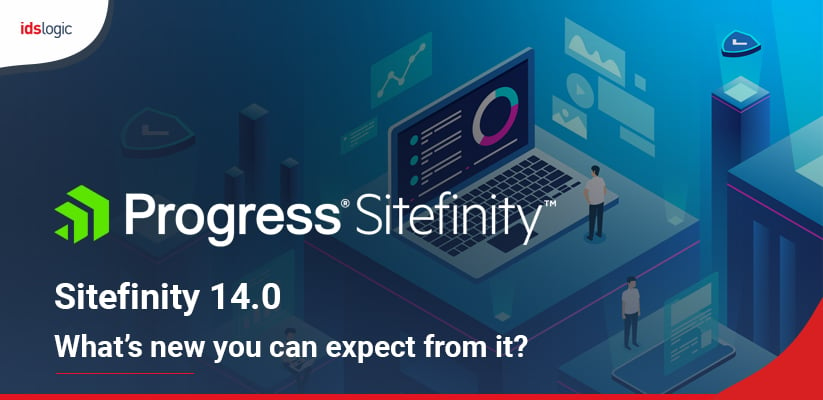 Sitefinity 14.0: What's new you can expect from it?
Sitefinity CMS is evolving at a rapid pace, and it can be easily seen from its latest version release. With Sitefinity 14.0, you can take the digital transformation to the next level. This is because it ensures speedy and scalable digital experience delivery that is customized to resolve business challenges related to growth, retention, and acquisition.
Regardless of what your digital goals are, this version will definitely push your business forward. Enterprises that are planning to invest in Sitefinity development must be aware of its latest version i.e. Sitefinity 14.0, so they can utilize its potential to the fullest.
Just like its previous versions, Sitefinity 14.0 has been launched with various enhancements that are discussed below:
Scalable Global Content & Campaign Delivery
With this enhancement, it will become easier to bring more content to more destinations for the enterprises. Apart from that, it will enhance the content governance for multisite experiences.
Integrated Chatbot-Driven Experiences
Sitefinity is allowing the users to integrate Progress NativeChat into the web pages with the help of a NativeChat widget. This will help in providing self-service, automation, and multi-channel customer experience.
Are You Looking to Hire Dedicated Sitefinity Developers?
Seamless Headless Content Management
Sitefinity has a drag and drop interface that makes it to fetch pages in seconds for the web presentation. It also feed content via APIs to a custom web front end. By using Sitefinity 14.0, it will become simpler to deliver targeted content to visitors across the channels that they utilize the most with excellent page layout API.
Google Page Experience Enhancements
With the latest Google Page Experience updates, it becomes convenient to optimize and enhance SEO rankings, attain high-grade page performance, and drive better engagement rate for the website.
Also Read: Why Developers Like Sitefinity Marketplace?
Streamlined Content Synchronization
SiteSync is the feature that has been frequently used by the content editors for updating and publishing content. With the latest updates in Sitefinity 14.0, the editors can seamlessly unpublish, schedule, and delete single content pieces on a staging environment, and allows syncing to the live environment.
Unarguably, Sitefinity is a robust content management system that comes with advanced feature set and functionalities to set up an effective website. If you have plans to set up your website on this CMS, it is recommended to look for the reliable Sitefinity development company. All you have to do is to research properly on the web to get the desirable results.
Also Read: How to Find the Proficient Sitefinity Developer for Your Project?