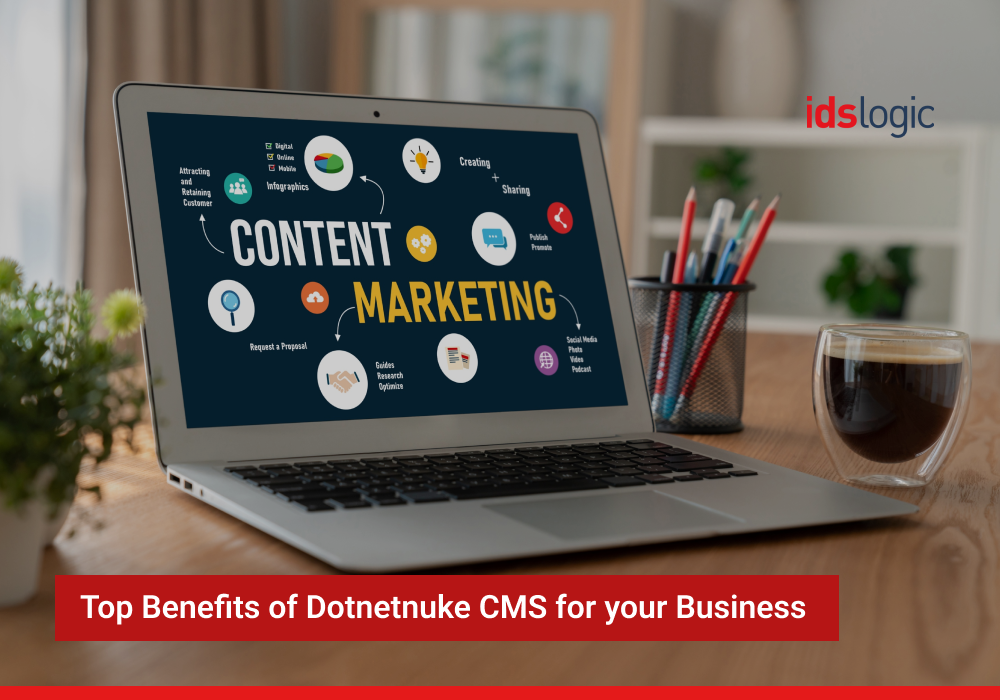 Benefits of using DotNetNuke as your Web Content Management System
If you are looking for a dynamic content management system for your website, dotnetnuke development is the right answer for you. Being a feature-rich CMS, its scalability goes beyond to robust security, multilingual ability, exceptional user-management, and much more.
DotNetNuke, known popular as DNN is one of the earliest content management systems that exists today. DNN was created to make website creation easier and hassle for the users.
Dotnetnuke development services are also popular owing to the scalability, simplicity, and extraordinary editing capabilities.
For businesses dealing with eCommerce space, it offers advanced functionality for robust marketing applications. DNN also makes the work easier for dotnetnuke development companies.
Based on the Microsoft web platform, DNN is very much secured to be used for eCommerce business creation needs.
It is highly engaging, offers customized options while keeping the expenses very much affordable. Moreover, the consistency it offers as a CMS makes it stand out from similar CMS framework options.
Benefits of DotNetNuke
Following are the set of benefits that comes along with the use of DotNetNuke:
The integration and installation of DNN is much easier and takes lesser time to perform the task. Owing to the ease of installation, dotnetnuke development company services are widely available.
The CMS is easy to manage at administration level. More to this, there are installation packages available for support, which makes maintenance easier too.
With dotnetnuke development company services, it becomes easier to manage every aspect of web development in regards to managing content, design, development, administration and more to mention a few.
An interactive user-interface and content-sensitive-support makes the CMS one of the most appreciated for the users.
Feature-rich Functionalities
Dotnetnuke CMS is loaded with a set of exceptional features. These features contribute to a great user-experience as advanced features are available for security, managing content designing web images and more.
Dotnetnuke CMS do offer a range of other document and website management services making it easier for technical and marketing teams to do their jobs with better assistance.
Flexibility and Scalability
While using dotnetnuke development services for web app development or for similar concerns, the CMS extends the flexibility of framework that aids the development of web applications with more additional features.
As the framework takes care of the entire installation needs and troubleshooting concerns, businesses can solely focus on increasing web and app features. 
Dotnetnuke lay emphasis on validation, potential threats, and bug tracking in order to create security.
Unlike other CMS that very often require installation of third-party apps for similar concern, dotnetnuke development offers a security model built in the CMS architecture, which ensures security at every level. Because of the similar reason, DNN is referred to as one of the most secured platforms.
Companies offering dotnetnuke development services know that the core DNN framework has open APIs, as a result of which the platform integration becomes easier and secured.
Open APIs also provide the flexibility to the clients to interact with the system without reading the source code.
In Conclusion
The above-explained benefits of dotnetnuke development can be most beneficial if you are looking forward to choosing your next content management system.
The frame is exceptionally ideal to offer a bunch of benefits when using its core features and functionality. Besides the development facilities, which comes along with dotnetnuke development services, DNN also ensures an exceptional user experience for the visitors.
With such a robust framework, the website loading time decreases significantly, which again offers a superb user-experience.