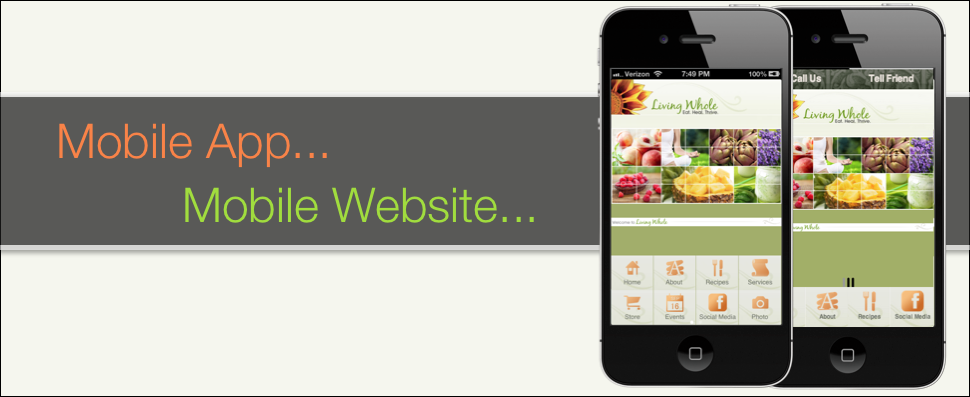 Mobile Apps and Mobile Website: Contributions to Your Business
The intense use of mobile devices has changed the expectations of the consumers regarding the access to information. Today, we all expect to find every detail of any product or service from anywhere and anytime. And it is supposed that we are likely to get such information from some social networks or by downloading an application.
Becoming visible at the right time when the viewers are searching for your services is definitely a challenging task. But at the same time it is also a huge opportunity. Business owners are willing to know if they need a mobile optimized website or an app to reach out to their customers. Let us discuss this in details further.
Mobile Application And Mobile Website: What is the Difference?
The Website:
It is a site that is specifically designed for the smaller screens and touch screen functionalities of tablets and smartphones. It is intended to be viewed by the users by using a mobile browser and is a simplified version of a standard website. It offers a better user experience through fast page loads, improved usability and easy viewing of the web content. Some advantages of creating a device compatible site include:
1. Improved User Experience: Such sites are specially designed for handheld devices and the user can easily browse and read the content of the site without encountering any problems.
2. Capture Attention: Since you have only a few seconds in hand to attract your visitors to your business, a mobile friendly site can help to draw the attention and allow them to navigate the pages comfortably and keep them engaged. This increases the chances of converting them to sales.
Are You Looking to Hire Dedicated Mobile App Developers?
3. Remain Competitive: Sites that are beautifully optimized for the phone devices can help you to remain ahead of the market competition. It is safe to adopt the changes so that you don't miss on any business opportunities.
4. Improved SEO: Google often recommends webmasters to create sites that are responsive, so that your business can serve the smartphone users. This increases the chance of gaining a higher rank in the search engines.
Also Read: Why Startups & SMEs Should Invest in Android App Development?
The Application:
It is a small program that can reside on your smartphone and can help you to do great things like gaining specific information about entertainment, weather or event in your area, book tickets, make restaurant reservations and etc. Since the app has to be downloaded on the user's device, it has more control on the user.
Even if it is closed or inactive, the background can still work to send geo targeted push notifications and even gather data related to customer's behavior and preferences. Some advantages of developing an mobile application:
1. Boosts Interest in Your Brand: With an application, it makes it easy for you to showcase your services and products to your potential customers. Whenever you make any updates, users can instantly have a glimpse of it and this generates excitement, engagement and interest in your brand.
Also Read: Everything You Need to Know About Android 12 New Features
2. Attract New Customer Base: Since an app is often easy to use and hassle free, you can connect with new customers who are interested in your service or product.  A well developed tool can make them happy.
3. Ads Promotion: If you design an application that can lure the customers to your store, then you can continue to promote your products by offering lucrative deals and notify about it. Promoting your business will soon generate great benefits.
Every business has its own unique challenges and considerations. Deciding whether to create a mobile app or a website should always be based on your business objectives and marketing considerations. So thoroughly analyze your audience, their expectations and your business goals before deciding on the best solution for your business.