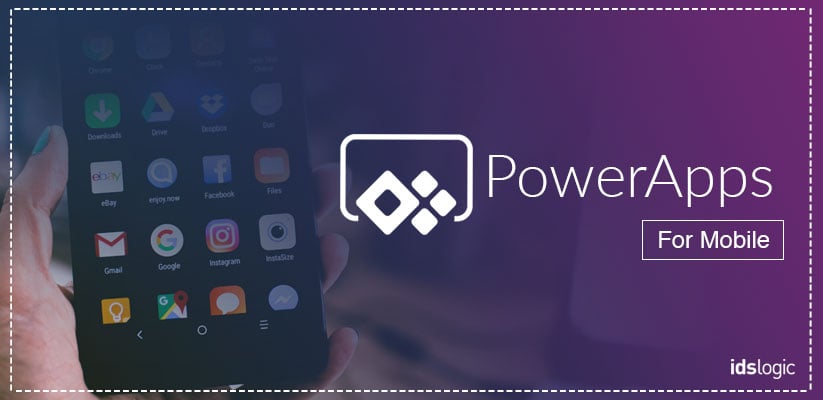 How to Use PowerApps to Go Mobile with SharePoint
Mobile devices have become a powerful means of communication nowadays and business organizations provide their workers with easy access to various information and applications that they need to do their jobs. Building such an app for mobile device has become easier nowadays and as a result more and more business scenarios are integrating different applications together in their business processes.
Many organizations want to get the most of their SharePoint investments by offering their employees mobile access to important content and documents that are stored in SharePoint.
PowerApps and SharePoint Development Make a Powerful Future
Using SharePoint, we can now create mobile applications that help to enhance the productivity of the work. A broad range of applications can be developed by using PowerApps that is a Software as a Service platform designed to allow you to quickly create highly functioning apps that can deploy to the web or a mobile device without much work.
Are You Looking for SharePoint Migration and Upgrade?
Since you can deploy them by simply giving someone the URL of your published app, they are just easier to update.
---
How PowerApps Work?
PowerApps is a cloud only solutions with iOS and Windows store app and a browser enabled web application. It allows you to connect to on-premises content, especially SharePoint on the long run. It can be split into two distinct solutions.
"What is important is that PowerApps don't require you to be a developer in order to use it.  It can be used by anyone. All you need to do is to connect to your data and create the mobile app for it.  PowerApps also allows you to create the Logic flows and Workflows."
PowerApps is a great tool that helps you to make your SharePoint experience better in many ways. SharePoint Developers or the users have the option to either customize the forms for a SharePoint list or create a standalone mobile app for working with the SharePoint data.
With PowerApps, you can now use the power of the user's mobile device. You will have an easy access to the camera, acceleration, the compass, location signals, all from within your app.  This will also open up a whole world of possibilities for creating SharePoint mobile apps and get your work done.
Did you know: SharePoint Online Gets New Branding Capabilities: A Look at The Features
The touch functionality is automatic in PowerApps and there is nothing extra to code, when it is all about building your mobile application.
---
Scenarios that Show the Kind of Things PowerApps Help do with SharePoint for Mobile Apps:
Look for Specific Information on the Go:
Let's consider that you have a huge set of financial data in Excel and you need to offer a targeted mobile experience that can highlight a few important pieces of information during travel. This will be possible by using PowerApps.

This is all about crafting the best experience for the mobile and the cloud by allowing you to easily access the information that you need for your business process while travelling.
---
Storing Information Inside the SharePoint List:
For years, business all over in India, the UK and various other places have taken advantage of the capabilities of SharePoint Lists to make it easy to share, define and extend the data and also to store the list of images for product device inventory.
With PowerApps, you can now create the iOS, Windows and Android application that offers a seamless mobile experience customized to how you want to view the images, add new photos, update the data on the go.

Thus, to conclude, PowerApps allows you to create mobile apps that can address the employee demands and let them fix simple problems themselves, while allowing professional developers to focus on some really big challenging issues.