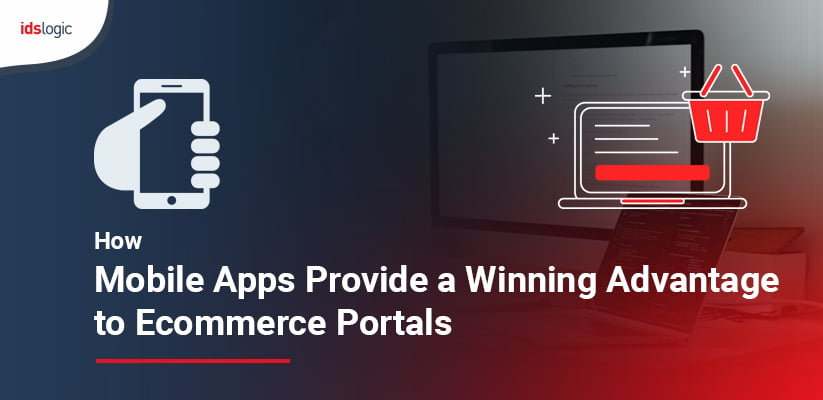 How Mobile Apps Provide a Winning Advantage to Ecommerce Portals
Today, smartphone devices are not limited to communication but offer a wide array of services and benefits to the users. Ecommerce industry is driving a large number of advantages from these devices and all the credit goes to mobile apps. These smart apps are a boon to the ecommerce stores. Their development goes hand in hand owing to the interdependency and grow they provide to each other.
M-commerce has got a major traction in the last couple of years, which is the reason why sellers are investing in mobile app development. Earlier, people who wanted to shop online depend upon websites which they access through mobile browsers. With the proliferation of smart apps in the market, their preference has shifted to them because of the speed and security which it offers. In addition to this, these apps are bestowed with excellent features that give a winning advantage to ecommerce portals like Magento.
Having a mobile app offering effective Magento ecommerce solutions will give you a competitive edge in the market.
Advantages of Mobile Apps for Ecommerce Portals
Improved Visibility and Reach Among Targeted Customers
When it comes to the textual meaning of ecommerce store development, it has widened as it covers both smart apps and traditional web stores. The reason behind this is that these apps are helpful in increasing the visibility and reach of the business.
Are You Looking to Hire Dedicated Mobile App Developers?
Enhanced Shopping Experience Drives Customer Loyalty
With smart apps, the users can shop on the go which makes it a blissful experience for them. The best part is that it provides faster, smarter, and a safer payment mechanism because of the seamless integration of digital wallet in them. Additionally, sellers have started investing in futuristic concepts like Augmented Reality to take the shopping experience to the next level. The users will develop a strong bond with the brand and this will result in repeat sales and customer retention.
Also Read: Top Mobile App Development Trends to Look Out in 2021
Personalized Promotions Using Push Notifications
Another benefit of having a mobile app for your ecommerce store is that it leverages your business with strong personalization techniques for push notifications. Such notifications help in delivering the right message to the right customers at the right time.  
Mobile apps have become important for ecommerce stores and it is hard to imagine selling products without having an app. However, the major challenge is to make your position as there is fierce competition in the App Store. Make sure that what you provide should be distinct. Therefore, you should look for the mobile app development experts to create a robust app for your Magento ecommerce website.
Also Read: Popular Payment Mobile Apps which Make Transactions Easier in 2020