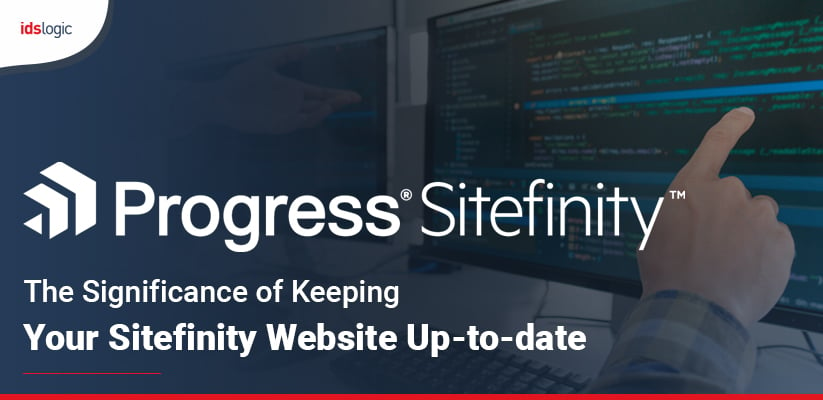 The Significance of Keeping Your Sitefinity Website Up-to-Date
With so many CMS options to choose from, it becomes difficult for the businesses to take any decision. Sitefinity has emerged out as a popular CMS that manages the website content effortlessly. That's the reason why it has been adopted by the large number of enterprises in a short span of time. If we consider its adoption rate, then it will be safe to say that it's future is extremely bright.
Business Benefits of Having an Updated Sitefinity Website
Now, when businesses have invested in Sitefinity website development, it's the time to focus on keeping it updated with all the latest features and functionalities. There are multiple benefits of doing so, which has been discussed down below. Let's take a deep dive to know more:
Helps Businesses to Stay Competitive
One of the prime reasons for the Sitefinity website update is to make your online presence best amongst the rest (your competitors). Your prospects must be searching for the companies that they can do business with. Give them the reason to choose your brand over others with your effective online presence by opting for the update.
We are acquainted with this thing that Google favors those websites which are highly updated. This is because it wants to cater the best search results to the users. Posting unique and relevant content on the website is an important part of the online marketing. If you are practicing it, then Google will index your website on top.
Are You Looking to Hire Dedicated Sitefinity Developers?
As your website is built in Sitefinity CMS, it's because of the themes and plugins that are ideal to improve the look and functionality. These plugins and themes are constantly updated by the developers to eliminate functionality issues. With this, a website remains safe from the cyberattacks.
Also Read: Reasons Why Sitefinity is the Best Enterprise Content Management System
Provides Better Sales Opportunities
Having an updated website not only gives higher search engine ranking, but it also maximizes business revenue. When your website will appear on the top search results, it will build credibility for your business. This in turn helps you to get more and more customers for your business, and boost your profit margin.
Your Website will stay Latest
Every business is struggling to attain the topmost position in their respective niche. With an updated website, you can achieve your goals faster. When you update your Sitefinity website with the latest features and functionalities, you will stay up-to-date, and more people will come to your website. Look for a reliable Sitefinity development company that can update your website on a regular basis.
Also Read: A Comprehensive Guide to Optimize Sitefinity