IDS Logic strongly believes that quality is paramount, and for an organisation to attain highest possible customer satisfaction, it is necessary to deliver top quality services.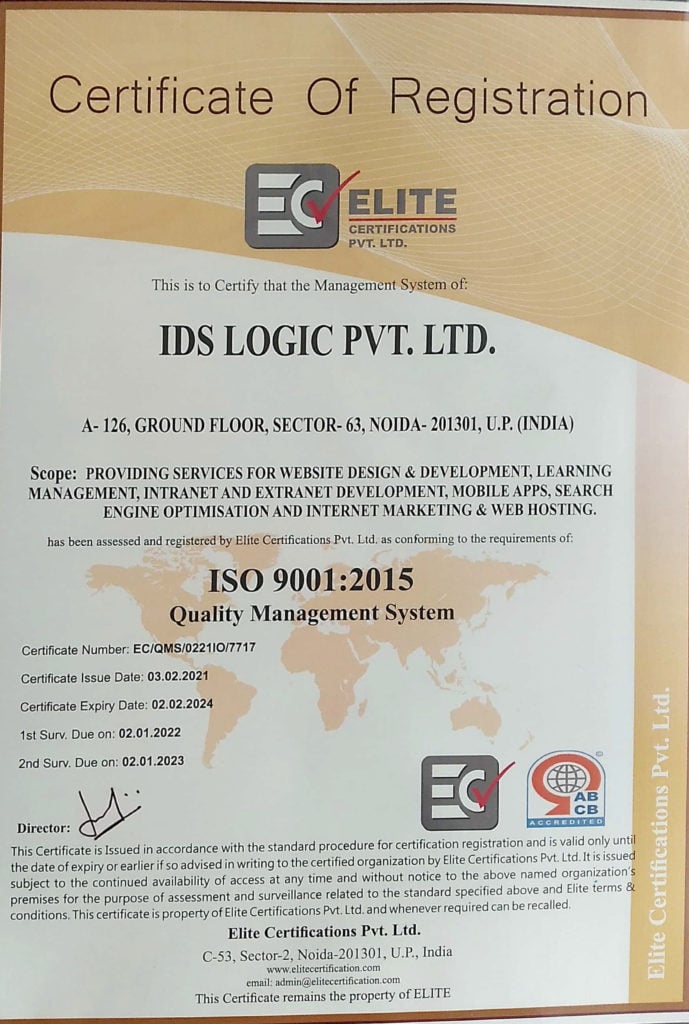 IDS Logic has been awarded ISO 9001:2015 certification in the field of Quality Management System. The scope of this accreditation varies from Website solutions, to Mobile, Internet Marketing & eCommerce. With this certification IDS Logic has taken another great step to provide its clients an added level of confidence & belief of receiving only high quality services from the company.
This certification is being observed as a milestone in IDS Logic's growth. It will add pace to the company's continued corporate success, as its solutions and services will now adhere to the international standards of excellence prescribed by the esteemed International Organization for Standardization.