ABOUT IDS LOGIC
IDS Logic is a leading global outsourcing company with its core focus on offering web development, mobile apps and internet marketing services to clients across the globe.We have a state-of-the-art development center in Noida, New Delhi India and sales and project management office in Leeds, England.
Our team of dedicated and committed professionals is a unique combination of strategy, creativity and technology.
Award winning Sitefinity company
Multiple presence across the globe
Experts catering to various industry verticals
Where quality and innovation defines winners
OUR BELIEVES
We are dedicated to helping businesses succeed in the real world
To lead in the creation and development of the latest digital solutions using advanced information technology. Our experts translate these advanced technologies into business value for our customers through our professional solutions.
We are proud of the work we do for our customers and share their success
Partnership




Fast Facts About IDS Logic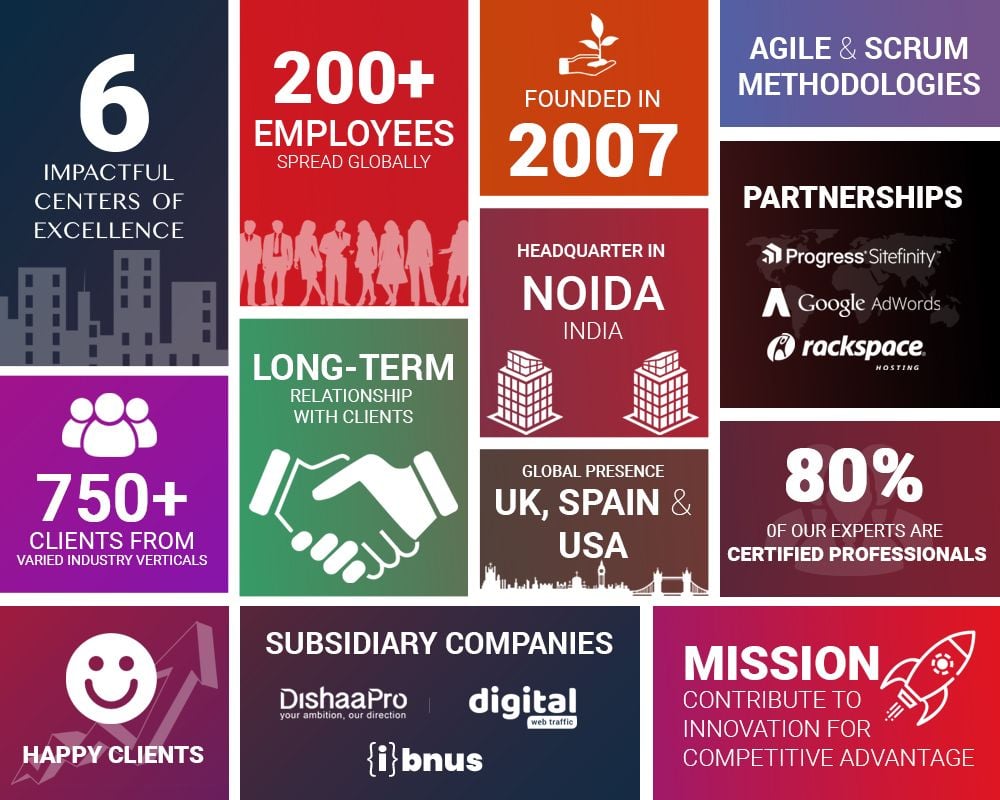 Locations
India Office (New Delhi) A-126, Sector-63, Noida, UP, India, 201301
Contact : + 91 120 423 5665 | sales@idslogic.com
Operational Days : Monday-Friday 9am-6pm
UK Office(Leeds) 7 Commercial Street Morley, Leeds, LS27 8HX, UK
Contact : (0)1135 316 314 | sales@idslogic.com
Operational Days : Monday-Friday 9am-6pm
Spain Office (Valladolid) Rodastillo, 19
E47195 – Valladolid, España
Contact : +34 681 264 155, sales@idslogic.com
Operational Days : Monday-Friday 9am-6pm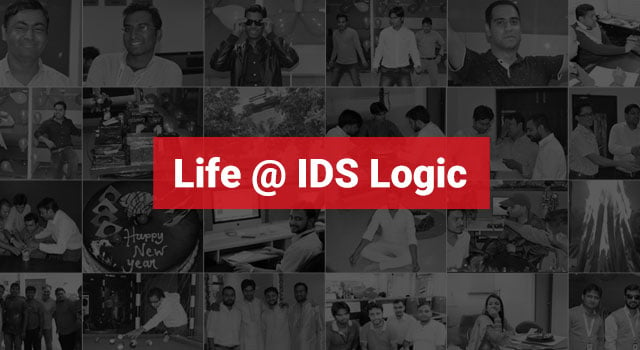 Spirit of IDS Logic
We are shaped by what we do and not by what we say. Our culture, beliefs and values are the foundation of our success. Everything that we do is completely people oriented, through their lives and help to make a difference to employees, customers, stakeholders and partners. We believe that excellence is a journey of continuous improvement and togetherness and so we promote an open culture, fun activities and encourage feedback to boost engagement and interaction. Life at IDS Logic
Let's discuss your project ?
Take 30 seconds to fill out our form so that we can learn more about you and your project.
Contact Us