Attain Accelerated Growth and Process Efficiencies with Reliable Services
Developing and designing the website is just the first step of your online business, but its maintenance is an important part that leads to its continuing success. It is crucial to run an application smoothly without any glitches and keep the website updated with the latest information to portray a professional image. PHP is a unique platform that can be used to create dynamic and interactive web pages. This highly flexible and easily customizable platform is one of the most widely used by the developers.
Our PHP Support and Maintenance Services to Compete Effectively in the Marketplace:
Defect analysis, configuration management and bug fixes
Functionality and application support
Data and language migration support
Reviewing of code at regular intervals
Application optimization
Functional enhancements
Maintenance of portals, websites, servers and database
Constant technical support
At IDS Logic, we have a team of technical experts who work in a closely knitted network with the clients to provide immeasurable improvement in their business processes.
Our PHP practitioners offer guidance that you need to avoid common pitfalls thereby reducing your risks and maximizing your investments in the technology. We cater to all kinds of business organizations ranging from small units to large enterprises. It is our professional and transparent approach to PHP website maintenance and support that allows you to attain success beyond the limit. By combining the intellectual capital of your resources with our technical skills, you can understand the complexities in your business and adopt appropriate steps to maximize your revenues.
If you are willing to remain ahead of the competitive market, then contact us today and find out what we have to offer.
What We Do and How We Work
In response to the continual changes in the IT sector, IDS Logic has come up with professional PHP support and maintenance services that offer exceedingly scalable, resilient and the most trusted solutions for IT organizations. We help you to attain your business objectives by providing on time and value added maintenance service. Our full spectrum of PHP support and maintenance services help to simplify the management tasks and ensure enhanced productivity.
Our PHP team scrutinizes the project meticulously before they initiate the maintenance process and based on the clients as well as the market requirement, they make the essential changes to the existing application. We have the skills and expertise that you need to ensure the good health of your company's application environment.
With us, you can leverage the advantages of PHP and get the true value of your investments. We are experts in maintaining any applications so that they remain dynamic for years together.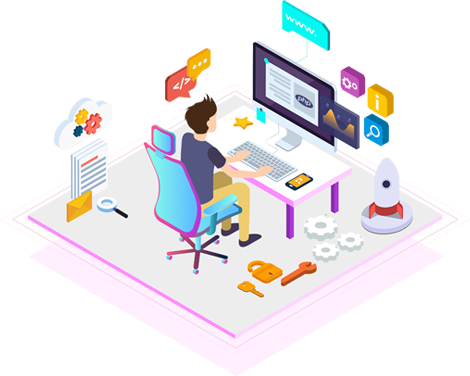 PHP Case Study
A Snapchat of how our Clients are experiencing competitive advantages
Let's discuss your project ?
Take 30 seconds to fill out our form so that we can learn more about you and your project.
Contact Us