IDS Logic proudly introduces the TheTradeFinder mobile app for the client, which is now available on Google's Play Store for all Android users in the U.K.
Small border for heading and paragraphs with multiple colors
As consumers, business owners and marketers spend less time on their desktop computers and are more on mobile devices, advertisers are also keen to meet their demands. IDS Logic helps Unitel Direct launch their TradeFinder mobile app for the Android users located in the U.K. IDS Logic, a leading mobile app development company has offered full support to its valuable client to create this new application that offers detailed business information listed here. Whether you are looking for a restaurant, entertainment, shopping or services in the U.K. the application offers everything at your fingertips.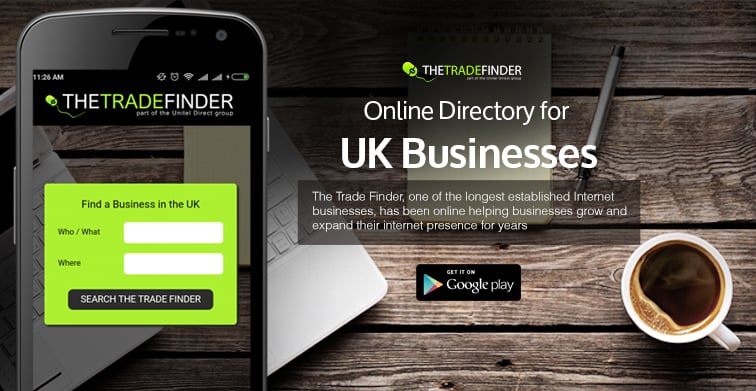 The TradeFinder app features a clean design and adheres to the Android interface design standards. The app offers great features like, you can search service providers based on your location and specific category. The Mobile application development team of IDS Logic had a clear understanding of the client's requirements and based on that they have built the solution using Angularjs, HTML, CSS, JavaScript, PhoneGap, .NET and ionic framework. To enhance the features, some plugins have been used and they include Cordova Device plugin, Cordova Network plugins, Whitelist plugins and etc.
The application was created with a purpose to provide details of various traders to the users in the U.K. They can search using specific categories, location to find any service provider or trader or organization near the location. It is by using the Google Map that the user can also see the details of the service provider, their location, phone number and other relevant details. The tool is an online business directory that offers services to the users day and night and gives you much more than just the name and address of the service provider. Many of the businesses that are listed in the directory include additional information like opening times, payment methods, directions, maps, photos, videos and other special offers. This helps the customers to easily find what they want without googling for hours and wasting much of their precious time.
About the company:
IDS Logic, a leading software development company offers high quality IT services to its clients located all over the globe. The company offers, mobile app development, website development, 24X7 maintenance, testing, ecommerce development and many more services to its clients. It is our high quality, reliability and cost effective services that has enabled us to enjoy a name of good repute in the market.
Published By–
IDS Logic Press Room