IDS Logic Celebrates 15th Anniversary
IDS Logic is elated to announce its 15 years' completion in the IT industry. On reaching such a huge milestone, the company is feeling extremely proud of delivering cutting-edge IT solutions to small, medium, and large enterprises that leverage them to accomplish set goals faster.
IDS Logic Journey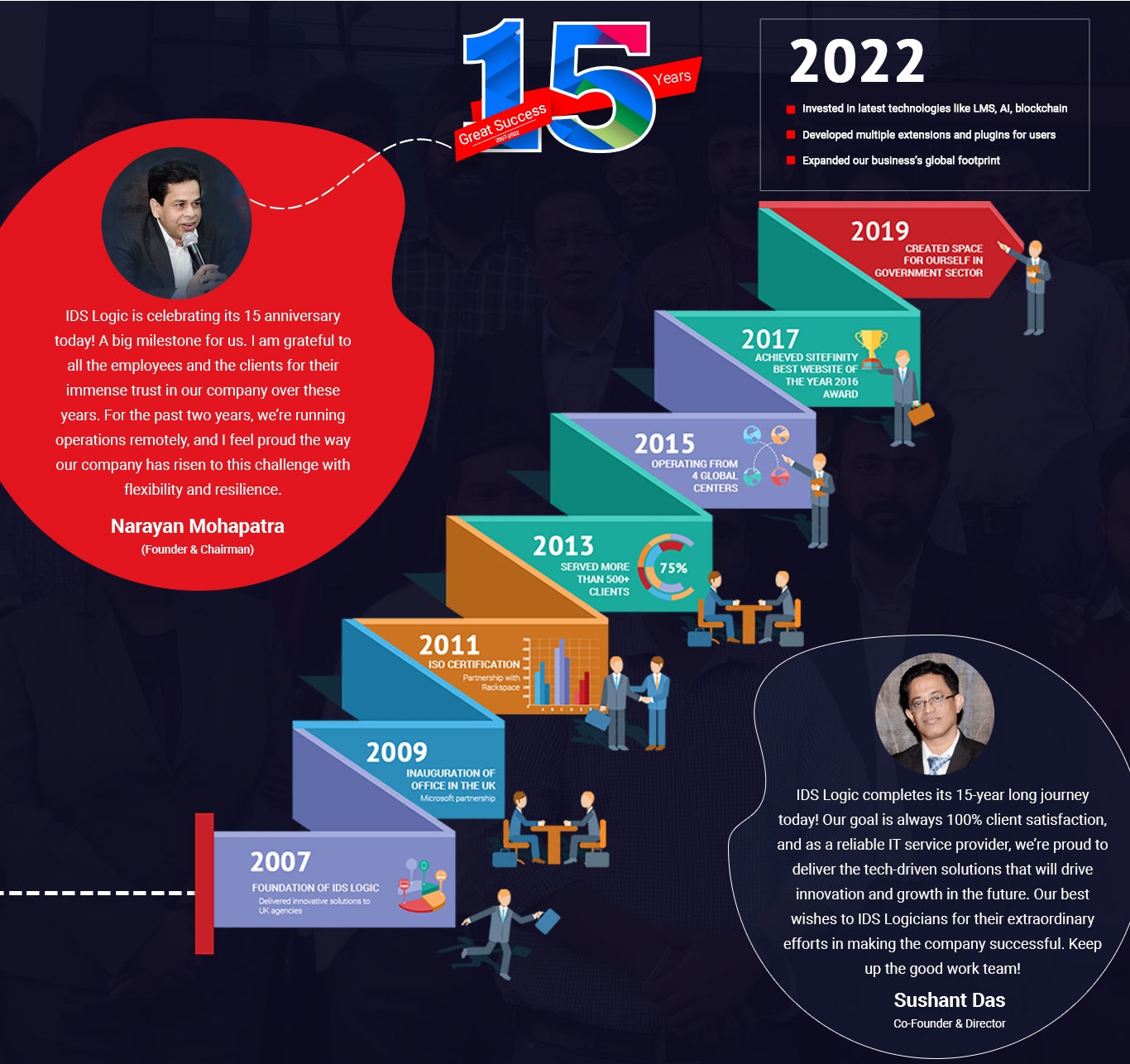 IDS Logic Marks 15 Years in IT Business
Being in the IT industry for 15 years, we have evolved as a full spectrum company that specializes in technologies like web, eCommerce, mobile app, LMS, Sitefinity, web hosting, and many more. We feel delightful when we look back at the journey of these significant and remarkable years.
We started the company with a vision to deliver the client-centric solutions that matches with the latest marketing needs. This client-first philosophy has made us come a long way, and enabled us to grow our clientele.
We have successfully delivered projects of varied domains in a stipulated time frame. Equipped with a team of tech evangelists who are driven by the relentless pursuit to build innovative solutions, and render splendid results.
As we are celebrating 15-year anniversary, we promise to deliver exceptional client service, and continue to innovate by bringing a positive change in the way business operates.
Fast Facts About IDS Logic