IDS Logic announces new business opportunities through various contracts that ensure growth and success.
Small border for heading and paragraphs with multiple colors
18th June, 2019, Noida: IDS Logic is a global software development company working towards offering digital IT services for businesses worldwide. Operating from its offices in India and the U.K, the company is proud to state that it has won a number of contracts from various sectors in the past few months. Having worked for more than 12 years with numerous technologies, the company has gained huge experience in the latest technologies and is capable of handling even the most complex projects with ease.
When it is about translating technological innovations into real business results, IDS Logic brings to its work years of expertise and experience.
The core strengths of the company are its high quality of services and solutions that it offers, unmatched and specialized skills in technologies like Sitefinity, Magento, SharePoint etc. and timely delivery that help clients improve their performance and create sustainable value for their business.
Our understanding of what customers want combined with our employees' skills have contributed to our winning various contracts in the competitive market.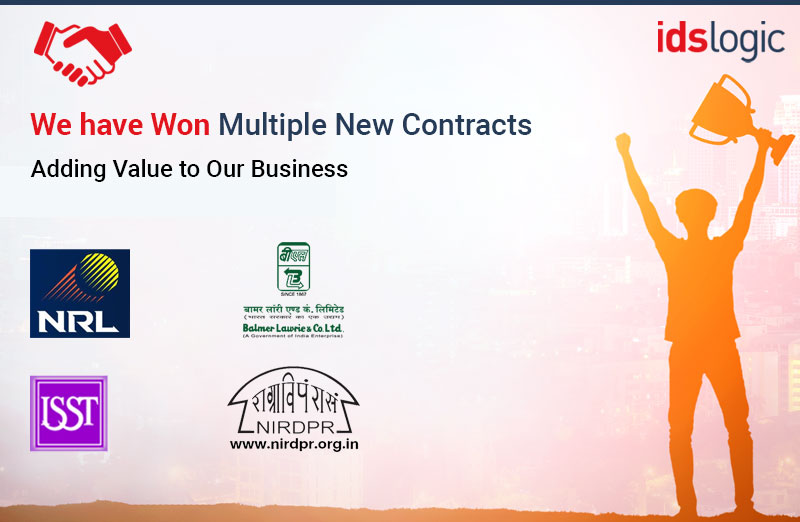 Some of Our Major Contracts Include:
Institute of Social Studies Trust (ISST): This is a non-profit research organization focusing on women's informal livelihood and economic empowerment. IDS Logic helped to improve the online course on their website and develop a UX optimized layout and also integrated a discussion forum.
Numaligarh Refinery Limited (NRL): The client was looking for SharePoint website support and maintenance services to resolve any issues related to central administration, installation, upgradation, security, modification of the existing site etc. IDS Logic will do best for the scope of work and adopt the best practices to deliver high quality results.
Balmer & Lawrie: The company had invited bidders for development of intranet SharePoint system while following the latest web trends together with the security metrics. IDS Logic having years of experience in SharePoint development proved to be the best service provider among the other competitors.
National Institute of Rural Development and Panchayati Raj (NIRD): The client had an existing website, but they wanted some additional features and improvements in the site. IDS Logic would revamp the website with a custom design and development and add features needed specifically by them.
By offering the clients with the exact services they were looking for, IDS Logic has proved it once again that the company is efficient, reliable, and offers a great customer experience.