IDS Logic is proud to announce the launch of a full-fledged travel portal – StatesManager, for the renowned Statesman Travel Group. The platform is designed for corporate users to plan their trips, find amazing hotels, book trains, and do a lot more, in an easy manner.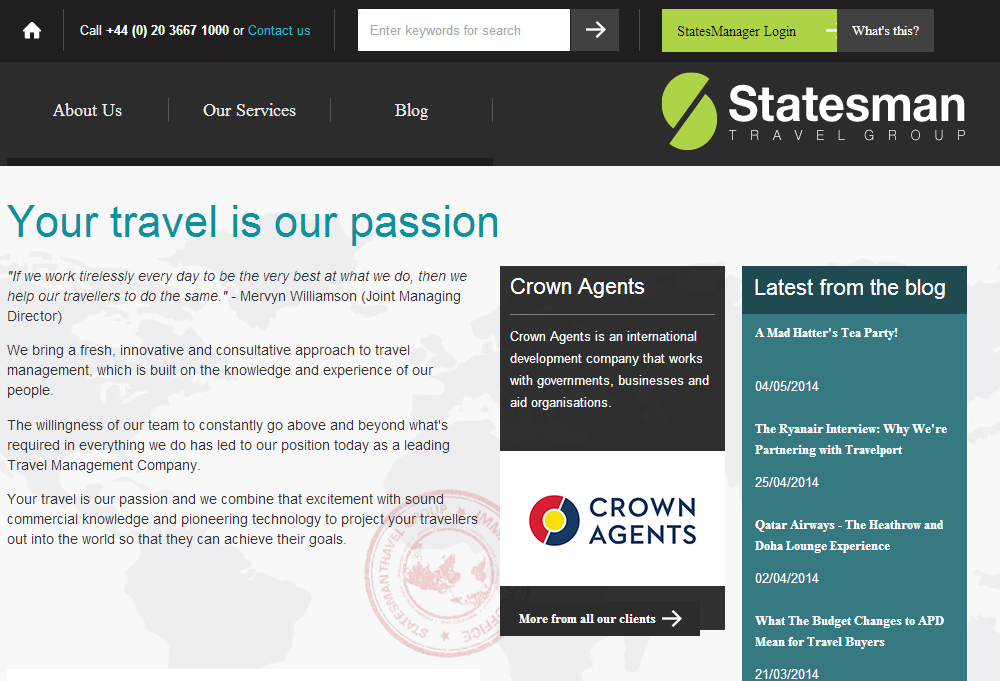 The Statesman Travel Group is a well-known name in the travel management world and offers tremendous solutions that are designed to make travelling an easy task for all. With excellently delivered and highly efficient services like Corporate Travel Management, Event Management, Private Leisure Travel, etc. the Statesman Travel has built a great reputation in the industry.
StatesManager, the newly launched travel portal of the company, is designed in such a manner that its users get full control of their departures, arrivals and check-ins, powered by robust booking tools and high end tracking services. This single online solution is easy to use and can help the clients of Statesman Travel to make their business trips simple and successful, without any hassles. The users can create and maintain their travel details online, along with having various provisions like booking hotels, trains, monitoring travel arrangements and so on.
With the launch of this excellent portal, begins another journey of success for both IDS Logic and the Statesman Travel Group.