IDS Logic, proudly announces its move to a new office space, which means new amenities for employees, improved client service and enough room for growth.
Small border for heading and paragraphs with multiple colors
Noida, 27th October, 2016: IDS Logic, a leading provider of IT solutions to businesses from various industry verticals is pleased to announce the move of its corporate office to a new location in Noida to accommodate accelerated business growth. IDS Logic will now occupy a new office building at A-126, Sector 63, Noida that has an area of 4000 Sq. ft. The new floor plan will offer greater efficiency in how we serve our clients with progressive design elements and distinctive architecture.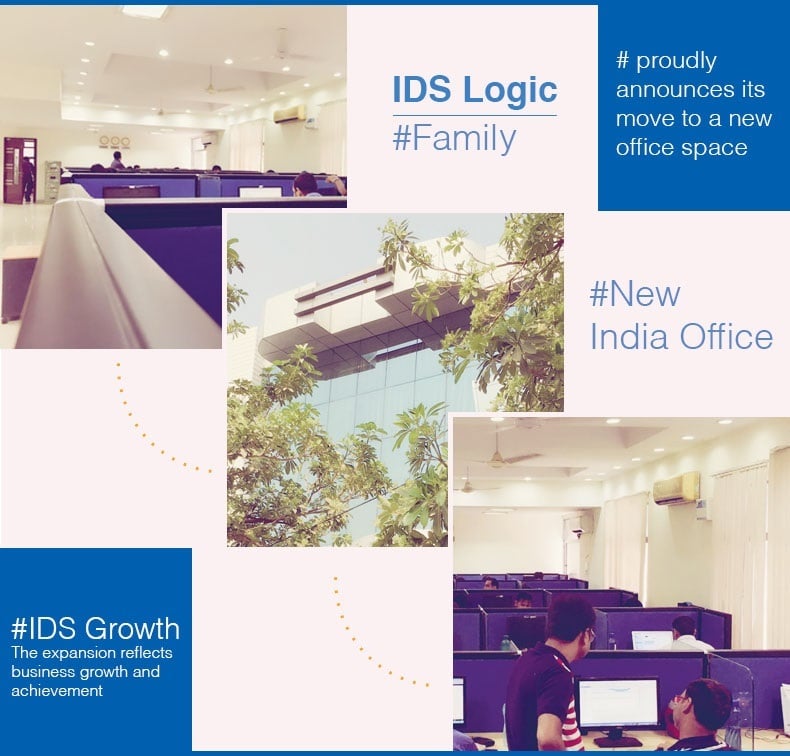 Approximately 6.2 miles from the previous location, the new office building offers fully furnished areas, which will be more open and flexible, fully equipped conference rooms, pantry facilities, parking space and also enjoys a close proximity to prime locations in Noida that will benefit both the customers and employees. As we started to outgrow our previous office, departments became dispersed among different floors and throughout the building. With our new office, we are now able to position our entire gamut of services in the same area of the new building. This will improve both internal and external communication and contribute to our business growth.
Narayan Mohapatra, MD of IDS Logic said,
Small border for heading and paragraphs with multiple colors
"This is an exciting time for our business as it indicates another milestone in our amazing achievement. With our rapid expansion over the past few years, this move will allow all our business operations to remain under one roof and necessitate further expansion as we keep growing."
He continued,
"Our employees have worked hard to attain this success and I am really delighted that the company is in a position to reward them for their efforts with a state of the art working environment. I hope the new space will also act as a great factor to attract local talent to our organization."
About the company
Small border for heading and paragraphs with multiple colors
IDS Logic is a reputed IT solutions service provider addressing top business requirements with technology expertise. We help our customers meet their business objectives more flexibly and profitably. Our services include developing and designing of websites and applications, 24X7 monitoring, software testing, online marketing, mobile application development and many more.
Published By– IDS Logic Press Room