Link Removal Services: Remove Bad Links and Get Your Penalty Lifted
Having your website penalized by Google is a setback which no business can afford. Even a day's invisibility on search engines can cause huge damage to the profitability and credibility of any business organization. Since April 2012, Google's Penguin update has been inspecting spamming activities which affect the results of the search engine.
In case you have undertaken excessive search engine optimization, then it is very likely that the unnatural links leading to your website will be under the scrutiny of Google. If you have received a message in your Google Webmaster Tools, saying your website has been penalized due to spammy or unnatural links, the condition is probably severe.
IDS Logic, a reputed bad link removal service provider offer solutions for websites, which have been hit by the algorithms of popular search engines like Google . We carefully analyze all your backlinks and decide which ones need to be removed or made invisible. After manual examination of every single backlink, we provide you a report on how to get the bad ones removed.
Our Link Removal Process:
We have been working as a premier internet marketing service provider, helping businesses succeed online. With our team of expert & experienced SEO professionals, we know how to free you from the bad linking consequences, and keep your profitability intact! Our backlink analysis experts do a comprehensive evaluation of your backlinks to make sure that all troublesome links are removed.
Contact webmasters:
We contact many webmasters through their website contact forms, emails, Facebook, Twitter address or any other effective means to request for removal of links.
Follow ups:
Regular follow-ups with the webmasters until all the poor links are completely removed.
Back link analysis:
We do an in-depth backlink audit before any removal process. For this we use various tools like Google webmaster tools, Remove'em Cognitive SEO, Majestic SEO and some other powerful tools to identify the toxic links.
Manual link removal:
Many service providers attempt to automate this process and by doing so make crucial errors that reduce the effectiveness of the link removal campaign. But we take great initiatives to remove the links manually for best results.
Reconsideration request:
We create a file for the remaining bad links that have shown no response from the webmasters and request Google to reconsider the site again.
Having your bad links removed is now as easy as 1…2…3..!
Give us a call or drop a mail – And we will get back to you at the earliest!
We'll take care of the troubling links – You'll know when it is done!
You enjoy undisturbed profitability – Like it never happened!
So, call us today to avail our reliable services and stay one step ahead of your competitors.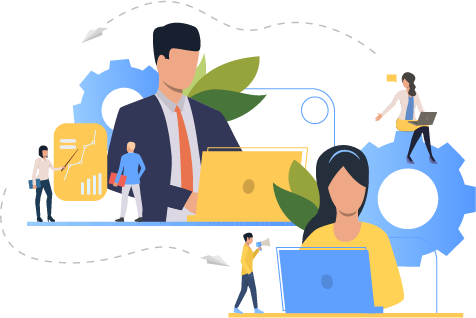 Let's discuss your project ?
Take 30 seconds to fill out our form so that we can learn more about you and your project.
Contact Us